Three interior designers on the reality of their job (because it's not all plumping cushions)
We only see their finished projects, so behind the scenes, what does an interior designer actually do? We've got insight from Emma Burns, Susie Atkinson and Sarah Brown
For interior designers, it has to be frustrating when people see photographs of a home that you've completed and assume you 'just' choose paint colours and shop for furniture all day. The role of a designer is so much more complex than that and depending on their level of seniority and even the size of the studio, preconceptions of karate-chopping cushions and scrolling the internet in the name of research couldn't be further from the truth.
It's a dream job on paper and for many, it's a dream job in reality, but if you're considering interior design as a career based only on what you see in magazines and on Instagram, do you really know what you're signing up for? Spoiler alert: it's likely to be a lot of budgeting, chasing things up, crisis management, stumbling across building sites and counselling clients who occasionally forget that you're not their therapist, mind reader or life coach.
Since you're reading this, we'll safely assume you're curious about the role of an interior designer and the behind-the-scenes reality of the months before install day. We've asked three designers in Director roles at practices of varying sizes – Susie Atkinson, Emma Burns and Sarah Brown – to summarise how they spend most of their time at work and whether that might differ from what people expect…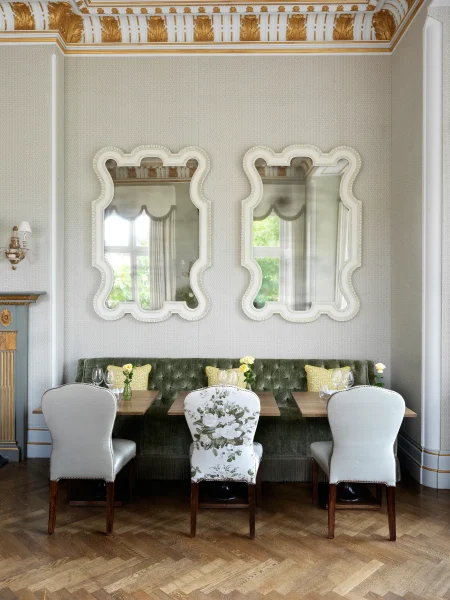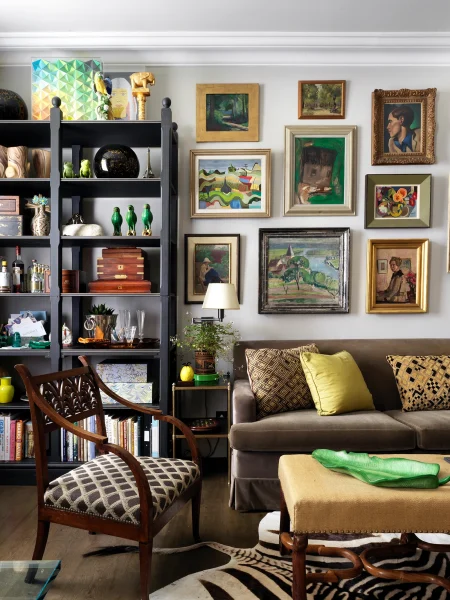 No matter what stage a project is at, it's essential to check on its progress every day to ensure we don't miss a thing. A large proportion of the day as an interior designer is spent working with software that helps us to do that. We use EstiMac, which keeps track of every little detail of a project, from invoicing to placing orders. We also use InDesign and Photoshop to create visuals for our clients and AutoCad for updating floorplans and elevations, so the role can be quite tech-heavy and there's a lot of software to know. We also spend time doing site visits, keeping up to date with new product launches and meeting potential clients.
I think the job of an interior designer is sometimes seen as quite glamorous, but you do have to be prepared to get your hands dirty and there will be days moving heavy furniture around on photo shoots or installations. It's not just about picking fabrics and paint colours, you also need to have a good understanding of the order in which things happen on-site and at what stage the key decisions need to be made to avoid delays. Also, our clients are welcoming us into their homes – which are their most personal spaces – so a good working relationship between client and designer is crucial.
As you progress through the ranks in a design practice, you'll usually be given more responsibility and the chance to put forward your own creative ideas, so your day-to-day will change with experience. As a Senior Designer, you might find you're running your own projects rather than assisting someone else, but it takes time and hard work to get there. The size of the studio will likely determine what your role looks like – in a larger practice you may have more specific responsibilities, whereas, in a small team, you can get involved in various aspects of the job.
Having an eye for design is a key part of the job but it's equally as important to be able to get along with a variety of people and to manage difficult situations. We spend a lot of time developing and nurturing relationships with our clients and suppliers to make sure our projects run smoothly. It might come as a surprise to some that designing and scheming is only a small aspect of what an interior designer does; you're more likely to find us out on building sites and managing logistical elements of a project.