EJENNA BURLINGHAM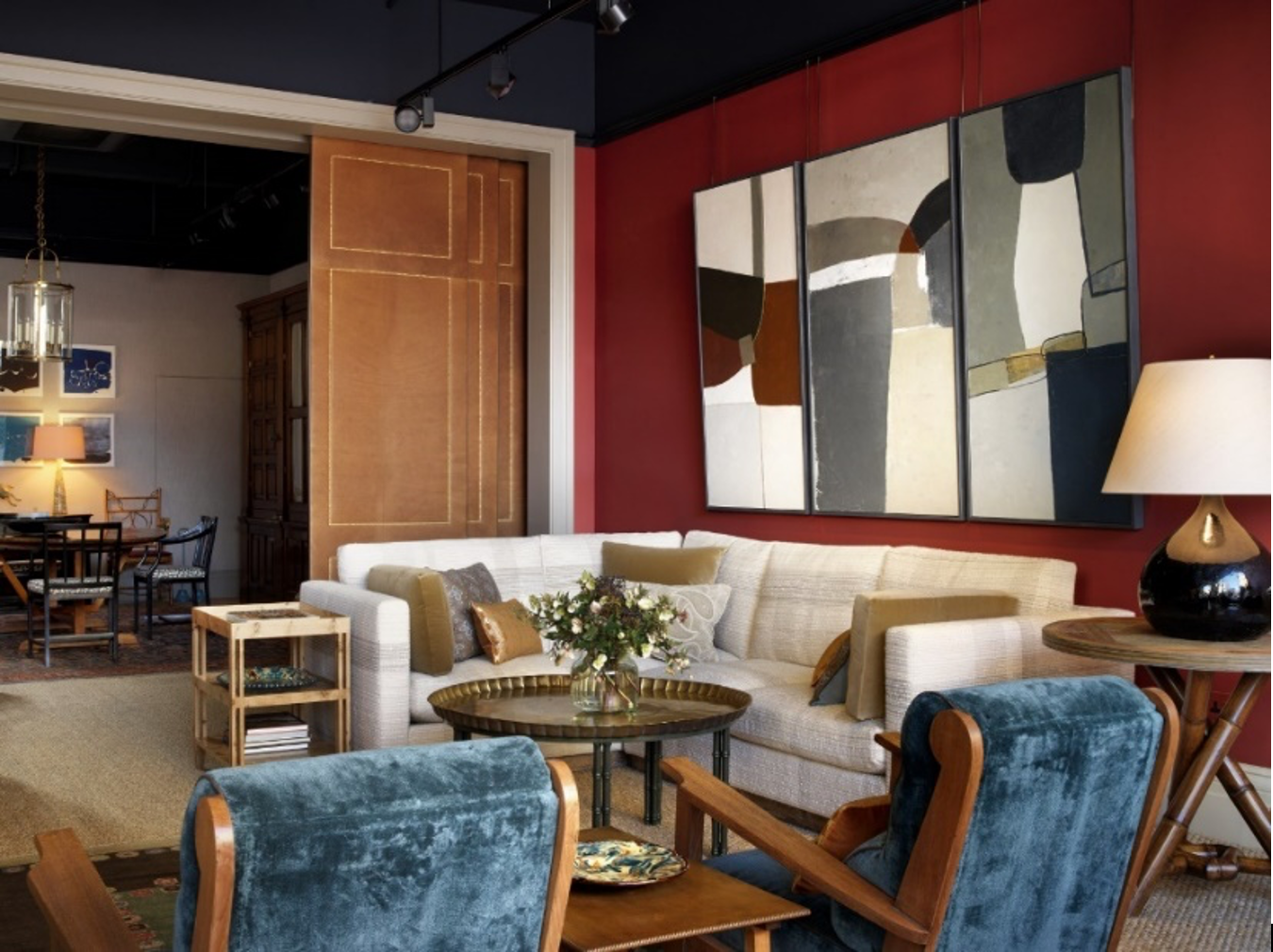 Paintings by Robert Sadler
Sibyl Colefax & John Fowler are proud to work alongside Jenna Burlingham, specialising in Modern British paintings, sculpture, prints and ceramics. Jenna often displays an assortment of her artist work in their Pimlico Road showroom and has done for many years.  A selection of which will be on display during Masterpiece this year – starting on Tuesday 28th June.
With over 100 years of experience between them, the team at Jenna Burlingham provide friendly advice and straight-forward guidance for both private and corporate collectors, consultants and interior designers. In addition to presenting art at the Sibyl Colefax & John Fowler showroom Jenna is predominantly based at Rope House in Kingsclere.  Her gallery, once an 18th-century rope merchant's home and workshop, has the feeling of an informal townhouse.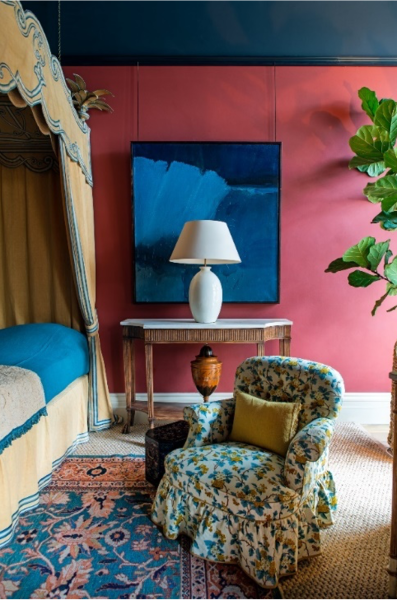 Wave, Ansedonia (Tuscany) by John Hubbard
Specialising in 20th-century art, exhibiting a wide selection of paintings, drawings, sculpture and prints by many of Britain's most important artists. Jenna Burlingham holds works by classic Modern British artists such as Mary Fedden, Ivon Hitchens, Henry Moore, Winifred Nicholson, Mary Potter, Anne Redpath, William Scott and Alfred Wallis; NeoRomantics such as Prunella Clough, John Piper, Graham Sutherland and Keith Vaughan; and Post-War abstract artists such as Roger Hilton, Peter Lanyon and Ben Nicholson.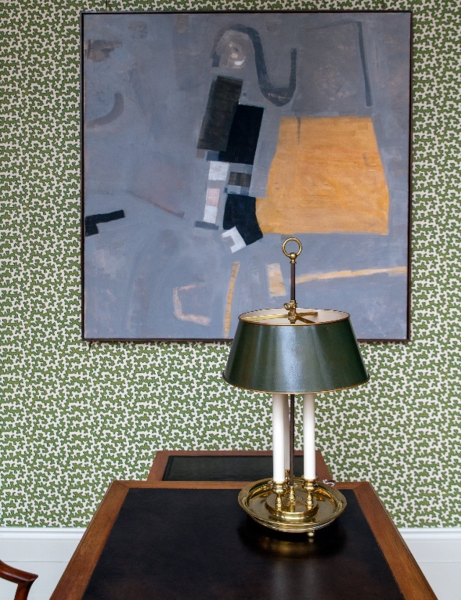 Representing the epitome of English interior decoration, the Sibyl Colefax designers will share their craft and knowledge with Wow!House visitors.  "Whilst Philip and I have a continuous dialogue and brainstorm regularly, we have never formally collaborated.  It is a highly enjoyable process to be working together to create a room that reflects not only our own sensibilities but those of Sibyl Colefax & John Fowler, and a joy to have the wealth of fabrics available from the Colefax group to draw on," explains Emma.  "Our mutual understanding of proportion and detailing will mean that the furnishings will fit seamlessly into the space.  We want to have created something that acknowledges the past but continues to look forward and reinvent," adds Philip, House & Garden's Interior Designer of the Year 2020.  Antiques will be chosen by Roger Jones, head of the Sibyl Colefax Antiques Department, while historical sofa designs will be recreated by the group's Kingcome Sofas.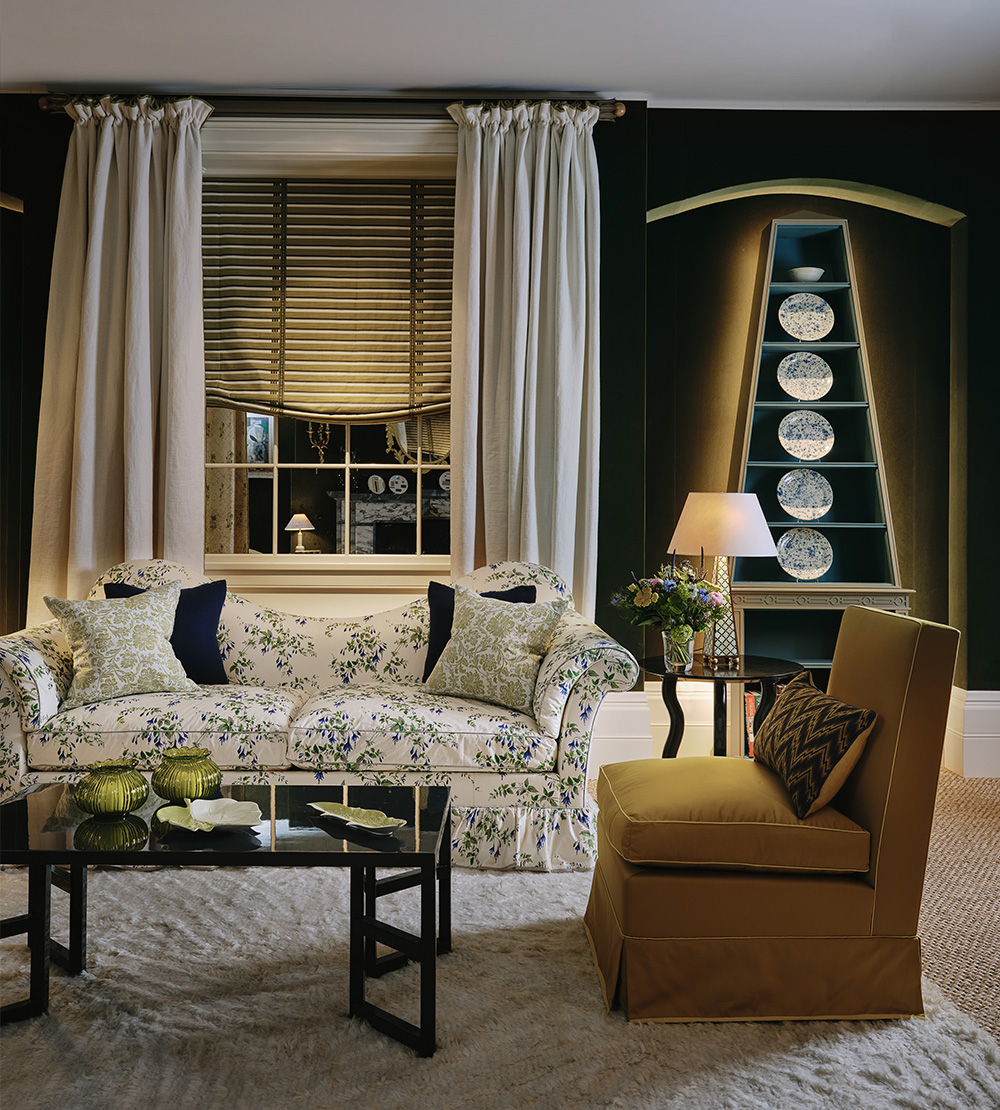 Beyond the Shoreline by Philip Jones
Alongside established Modern British painters, they work with a selection of contemporary artists chosen for the quality and originality of their work. These includes landscape, still-life as well as drawings, prints and three-dimensional works by a selection of sculptors and ceramicists.  Jenna Burlingham handle works by innovative British sculptors from the early 1900's, as well as abstract and Pop art. There are also a variety of studio ceramics, an increasingly popular collecting field.
Shore III by Pamela Burns
Pots by Paul Philp
Jenna Burlingham also stock a wide range of art starting at much more affordable prices.  Therefore whether you are beginning your collection with a carefully chosen etching or are searching for a rare work by a well-known artist, they can help.
The full collection of available works can be seen on Jenna's website.
Jenna Burlingham can be contacted directly
Rope House, 10-12 George Street, Kingsclere, Hampshire, RG20 5NQ
info@jennaburlingham.com 01635 298 855