Interior Portraits by SJ Axelby's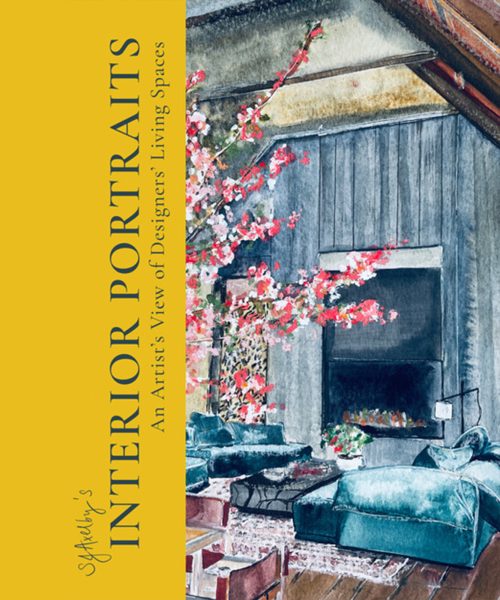 SJ Axelby brings new life to interior portraiture, capturing in paint the favourite rooms of 89 leading creatives from interior designers to ceramicists and antiques dealers (and florists and chefs). SJ has also chosen to include a project by Sibyl Colefax & John Fowler Managing Director Emma Burns in this incredible publication.
A sumptuously illustrated record of a home or special project, each interior portrait is accompanied by a charming and quirky interview with the owner, in which we discover invaluable nuggets of design
advice, cocktail choice, life hacks and so much more – all illustrated in watercolour by SJ.
There is a long tradition of painting rooms to provide a record of grand homes, giving a glimpse into the life and times of previous generations. Today there is a resurgence of interest in our living spaces, but there is no book in the tradition of illustrated room portraiture to inspire you. SJ Axelby's Interior Portraits will take you into multiple unique and colourful homes, seen through the artist's eye.
This pictorial guide includes not only Sarah-Jane's original watercolours but scrapbook pages annotated with design wisdom from each room's owners, which will enthuse and empower the reader to try new ideas in their own homes.
It's a creative who's who of the international design world featuring mouth-watering compositions bursting with colour and pattern and displaying the true joy of a home that reflects its owner's personality.
Copies of some of these publications are available through our Pimlico Road showroom. To enquire please e-mail showroom@sibylcolefax.com