1980s – Present

David Green
David Green was appointed Chief Executive of Colefax and Fowler in 1986 and became Chairman a decade later, on Tom Parr's retirement in 1996. His arrival heralded a period of great expansion for the company as it extended its global reach and was listed on the London Stock Exchange.
Under David Green's guidance, Colefax and Fowler acquired the US textile firms Cowtan and Tout (a brand sold only in the US, founded in 1924 and acquired in 1988), the British textile brand, Jane Churchill (founded in 1982 and acquired in 1989), Jack Lenor Larsen (founded in 1952 and acquired in 1997), the French fabric house Manuel Canovas (founded in 1963 and acquired in 1998), and the British furniture maker Kingcome Sofas (founded in 1971 and acquired in 1989).
The interior decorating business continues to flourish, reverting to its original trading name of Sibyl Colefax & John Fowler in the 1990s.
The number of staff of the small company founded by Lady Colefax, which had totalled 19 when Nancy Lancaster bought it and reached 70 by 1984, today exceeds 300. In keeping with its heritage, the company's head office remains in the heart of Mayfair.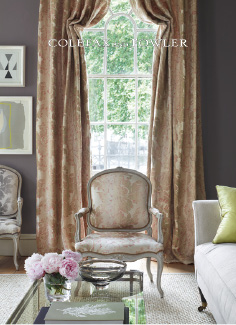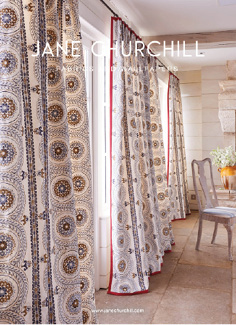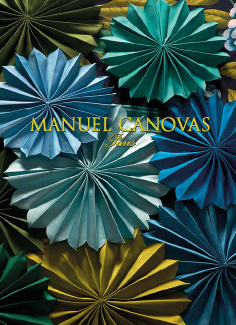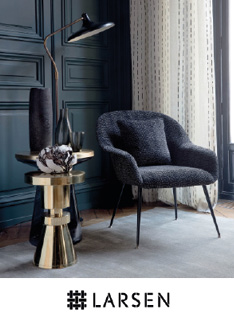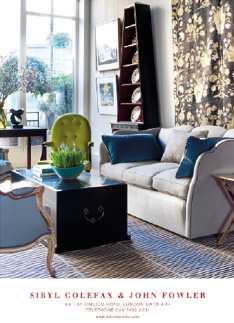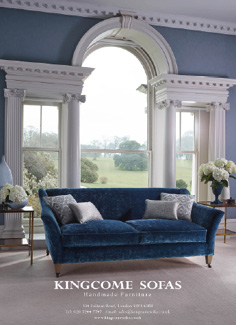 Sibyl Colefax & John Fowler Today

Interior Design, Decoration and Antiques
In 2017, Sibyl Colefax & John Fowler relocated its London showrooms from Brook Street to Pimlico Road, in the middle of London's decoration, design and antiques quarter. The move has been invigorating for the long-established interior decorating firm. The company remains proud of its unrivalled history, yet the new showrooms with their changing displays have a refreshingly up to date atmosphere, giving a flavour of what the highly experienced Sibyl Colefax & John Fowler designers can achieve for their clients today, while regular exhibitions add to the story of English decoration at its best.
The company's current generation of designers has over 150 years of experience between them, and are as practised at creating 21st century interiors as they are at working on historic buildings. The majority of current commissions are private and residential, ranging from notable stately homes to modern city apartments, from ranches in the Americas to ski chalets in Europe and tropical beach houses in the Caribbean.
The client list (resolutely confidential) includes royalty and celebrities, businessmen and women, bohemians, and many in between. Each of the eight interior decorators has their own support team and work independently of one another. Clients choose the right designer for their commission, while safe in the knowledge that all work to the same exacting standards. Whether they prefer classic or cutting-edge, clients can be confident of great attention to detail and an interior that is deeply comfortable as well as being very beautiful. The firm's signature of unobtrusive luxury can be relied upon in everything the decorators undertake.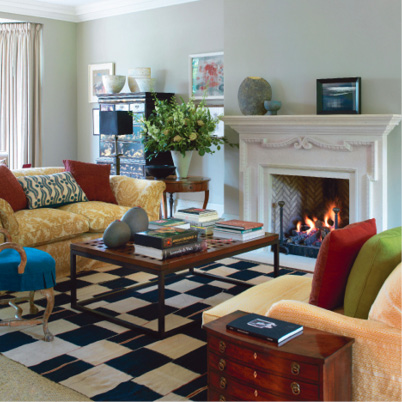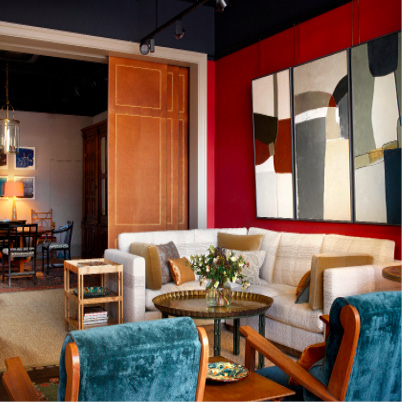 Further reading

Publications
Colefax & Fowler: The Best in English Interior Decoration, by Chester Jones (1989)
Nancy Lancaster: Her Life, Her World, Her Art by Robert Becker (1996)
Inspirational Interiors: Colefax and Fowler, by Roger Banks-Pye (1997)
Nancy Lancaster: English Country House Style, by Martin Wood (2005)
John Fowler: Prince of Decorators, by Martin Wood (2007)
On The Fringe: A Life in Decorating, by Imogen Taylor and Martin Wood (2016)