Top Dogs
A British Love Affair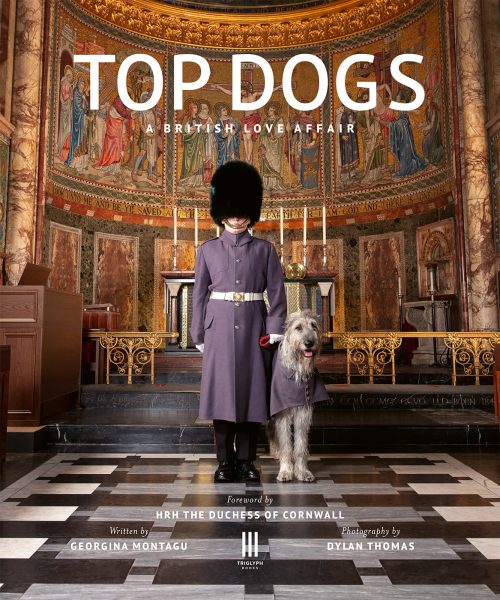 This book celebrates the special relationship between beloved British dogs and their devoted owners. Architects, fashion designers, florists, entrepreneurs.  They all have one thing in common when it comes to their canines: the strength of the bond between human and four-legged friend. Featuring Sibyl Colefax & John Fowler Associate Director Lucy Hammond Giles and her dog Storm, Top Dogs tells tales of companionship that will be sure to uplift your spirits and make the heart sing.
Exuberantly photographed by Dylan Thomas, with interviews by Georgina Montagu, Top Dogs is a joyous read and lustrous eye-candy for dog lovers. From Jacobean manor to Cumbrian hill farm, and circus wagon to royal residence, the lucky hounds who are showcased in this sumptuous volume occupy some of the loveliest homes in the country.
Copies of some of these publications are available through our Pimlico Road showroom. To enquire please e-mail showroom@sibylcolefax.com