HENRY ELWELL
21st June – 21st July 2023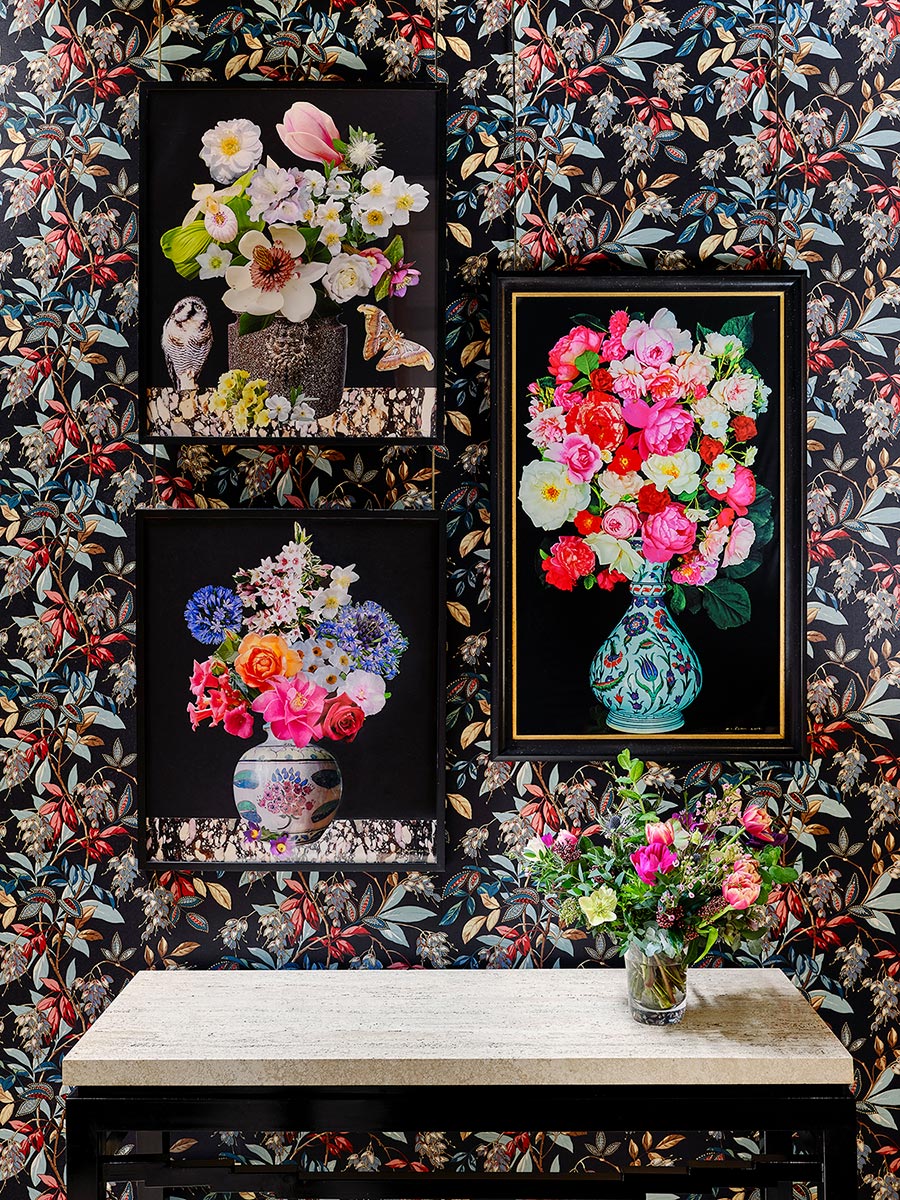 This summer, the Sibyl Colefax & John Fowler showroom will burst into flower thanks to a selling exhibition of works by Henry Elwell, curated by Philip Hooper, joint Managing Director.  A keen collector of contemporary art, the arresting juxtaposition of Elwell's photo-realistic collages against the showroom's walls – bedecked in the firm's Indian Fuchsia chintz and Beresford Red paint – demonstrates Hooper's love of colour and photography as a medium.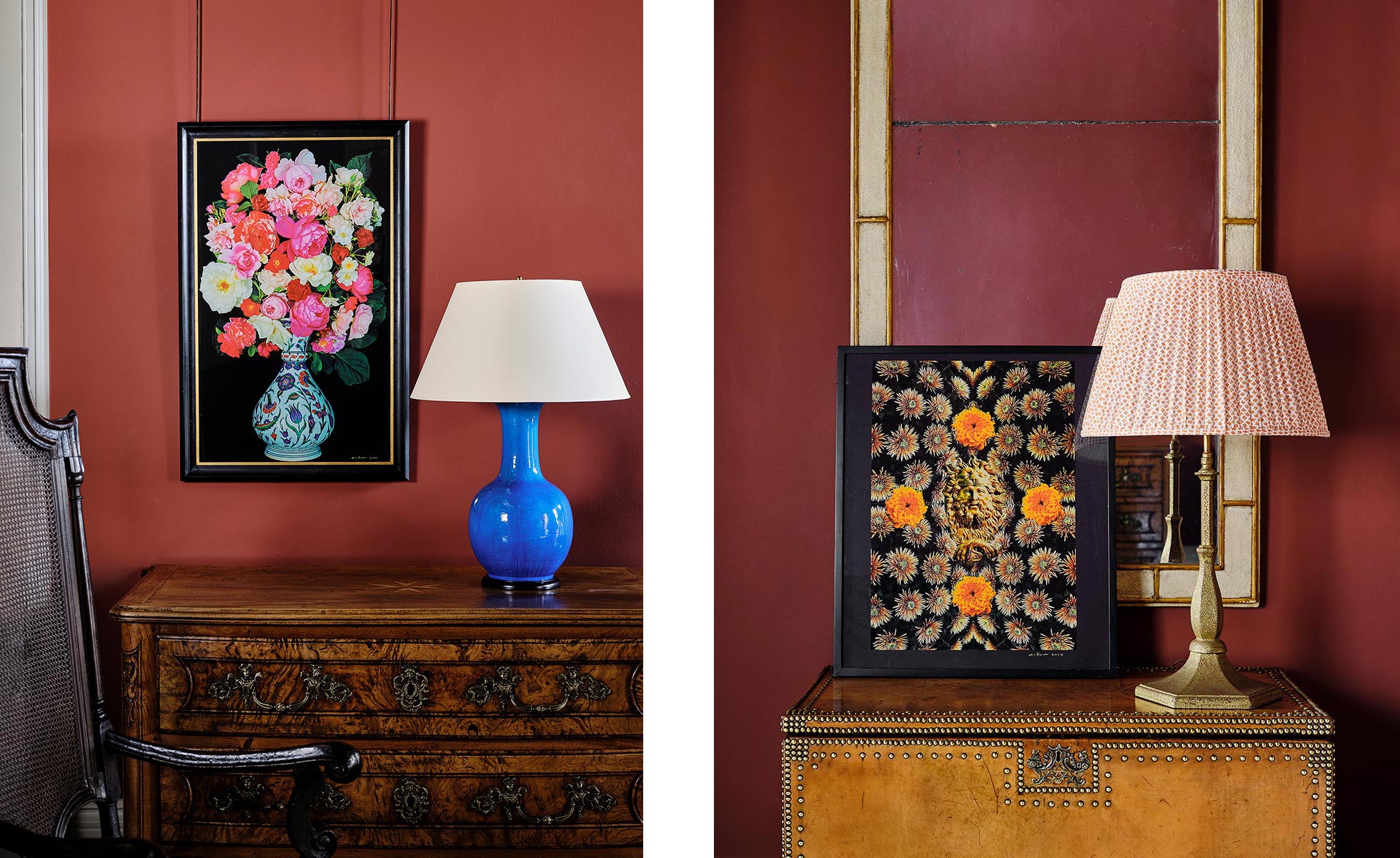 "I have known Henry for many years as an aesthete and bon viveur.  His knowledge of antiques, decoration and fine arts means that his approach to his collages has an academic layer.  Each element – whether a grotesque, bronze, flower or leaf – has a story and a provenance which weaves in and out of the images," explains Hooper.
Continues Elwell: "An attachment, excitement and pure pleasure from all things botanical has been present in my life as long as I can remember, from rescuing a rogue tomato seedling struggling through gravel next to the Albert Memorial as a child to reconfiguring the garden of the American Embassy in Damascus in my 20s.  As a Londoner, the botanical surprises are constant.  From my bicycle I catch sight of plants flourishing in surprising and seemingly impossible places.  The work you see here comes about because of this background, made reality thanks to the digital camera, a miracle of technology.  I invented the name "photo-mosaic-collages" which describes the process behind the pictures. In this exhibition other methods of creation have been used as well, combining digital drawing, painting and elaborate ephemeral arrangements created and then recorded in one shot."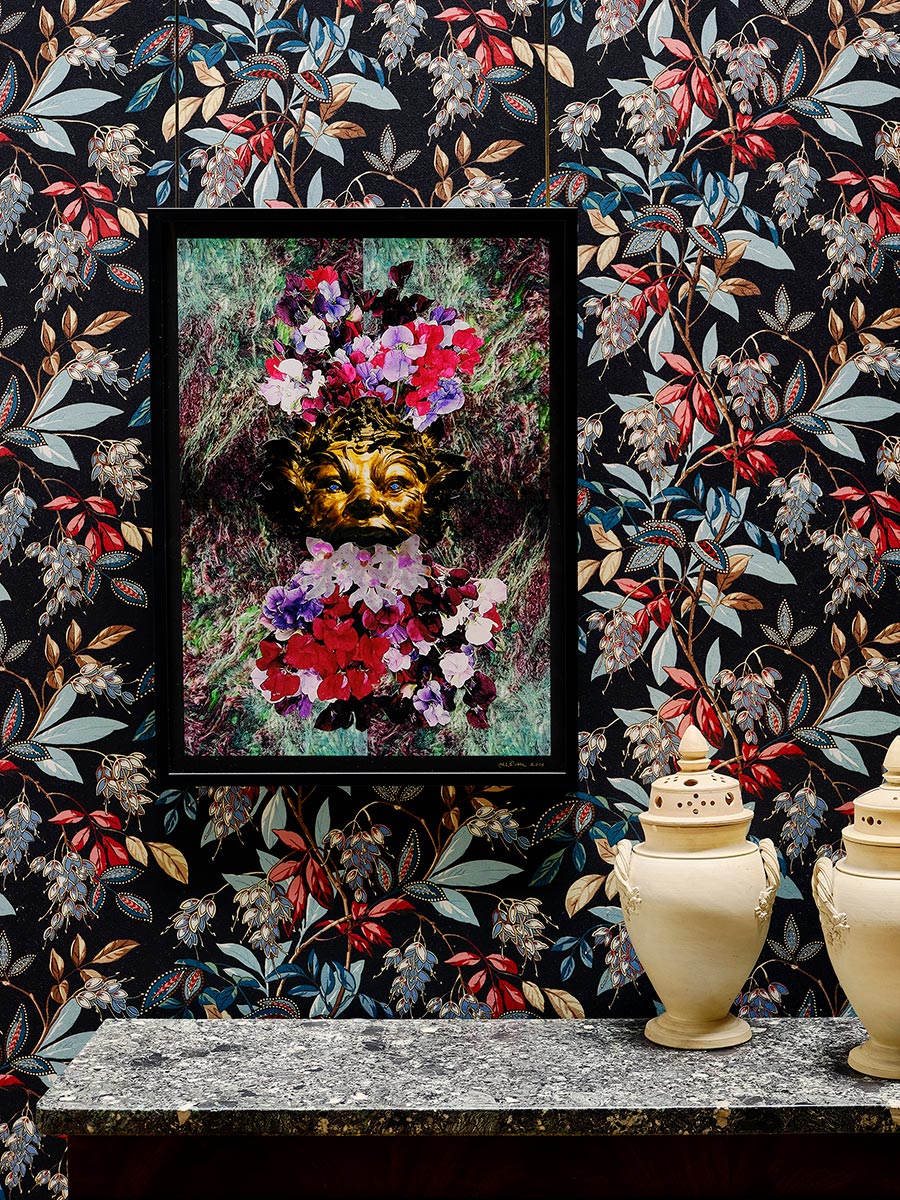 Finishes Hooper.  "Henry's work very much holds its own in a decorated environment.  I long to see the smaller pieces hung together as a grid to give real impact and love the contrast created when the larger works are hung with a piece of antique furniture."
The exhibition will be on display in our Pimlico Road showroom Monday to Friday 9.30am – 5.30pm and Saturdays 10.00am – 3.30pm until the 21st July.