House & Garden Interior Designer of the Year 2023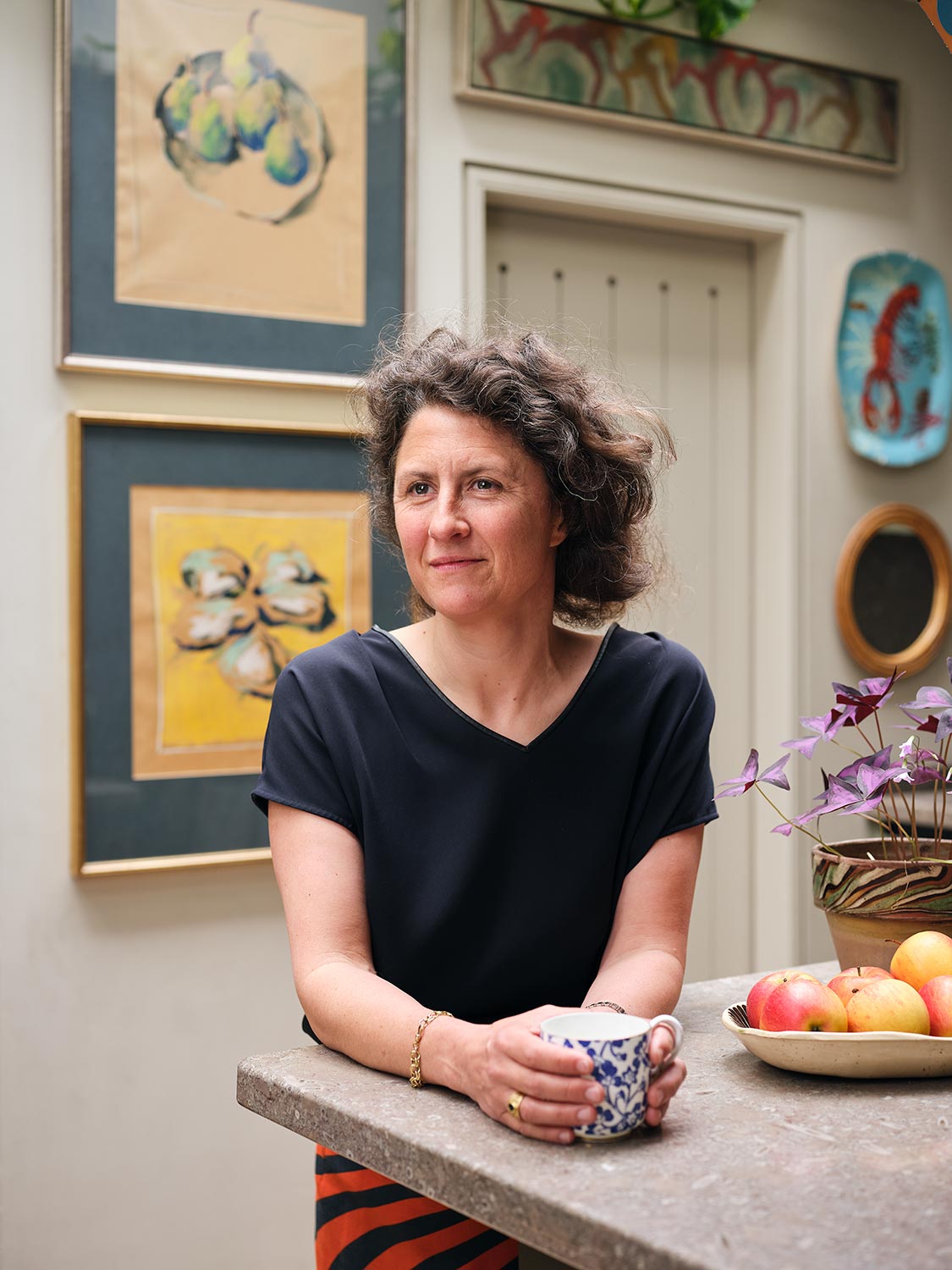 Photo credit Dean Hearne
Lucy Hammond Giles has been awarded House & Garden's Interior Designer of the Year 2023.
"It's a huge honour to be recognised for my work and thrilling to be following in the footsteps of our joint MD, Philip Hooper, who was awarded Designer of the Year in 2020."
Lucy has worked for Sibyl Colefax & John Fowler since joining in 2004, training under Emma Burns and Wendy Nicholls. Inspired by the expertise and enthusiasm of colleagues, craftsmen and clients, Lucy works in a variety of styles across a wide-ranging portfolio. Understanding her clients and interpreting their hopes for their homes, she translates her brief into beautiful spaces with the lightest of touches, fluently blending style with practicality.
House & Garden say that "it was her ability to come up with the goods; to deliver exceptional spaces that exceed a client's brief; to surprise and delight the editorial staff of a magazine who might feel they have seen it all, that won her the award."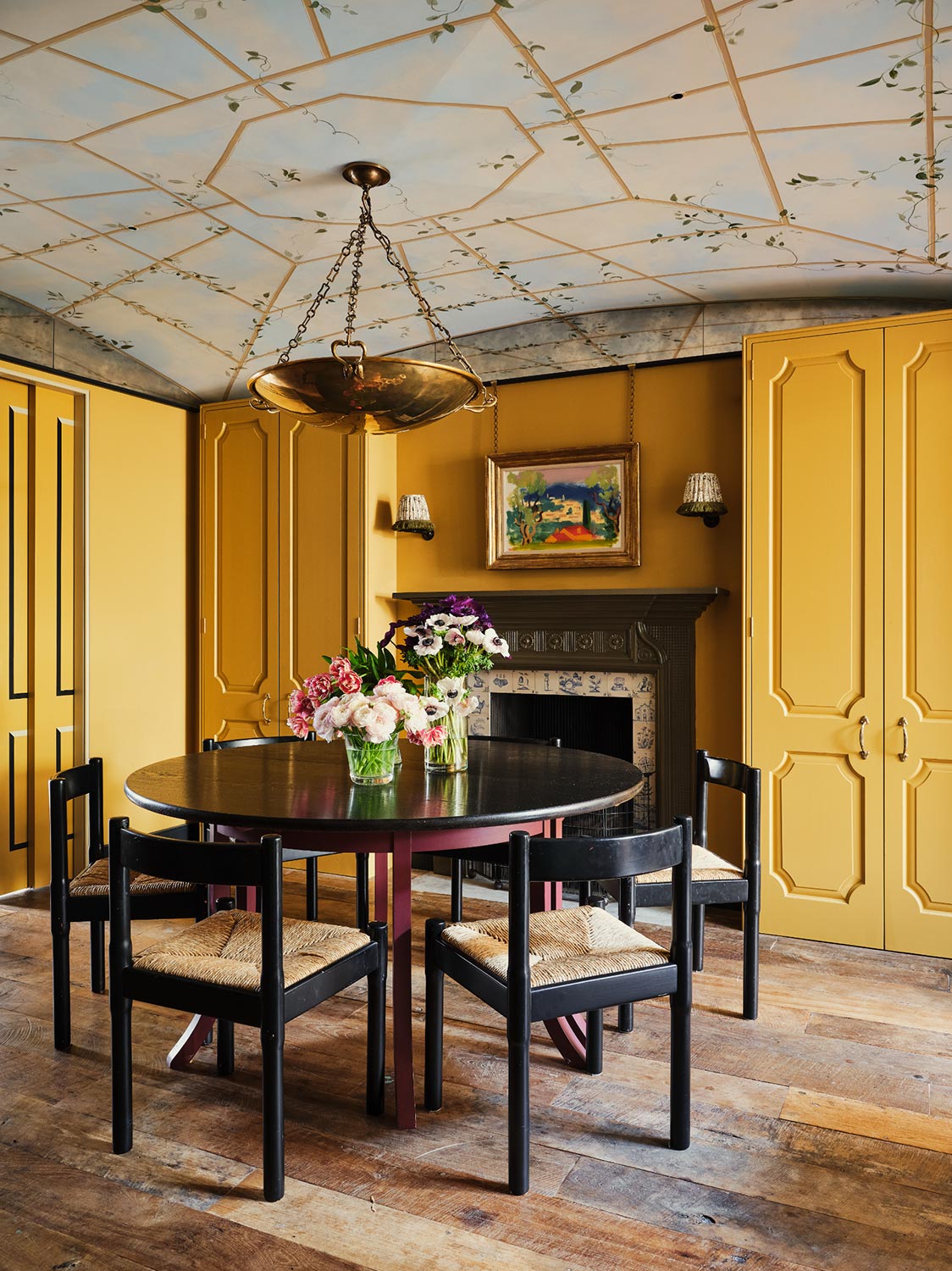 Photo credit Dean Hearne
Lucy transformed the above West London townhouse into a distinctive family home, filled with trademark decorative details. "You have all these references gathered along the way, and then a space comes along where they fit in, like lost jigsaw pieces".  This family dining room was designed by Lucy with a vaulted ceiling and hand-painted with an ivy-wrapped trellis, inspired by both the library at Pitzhanger Manor and the Chinese Palace in Palermo, Sicily.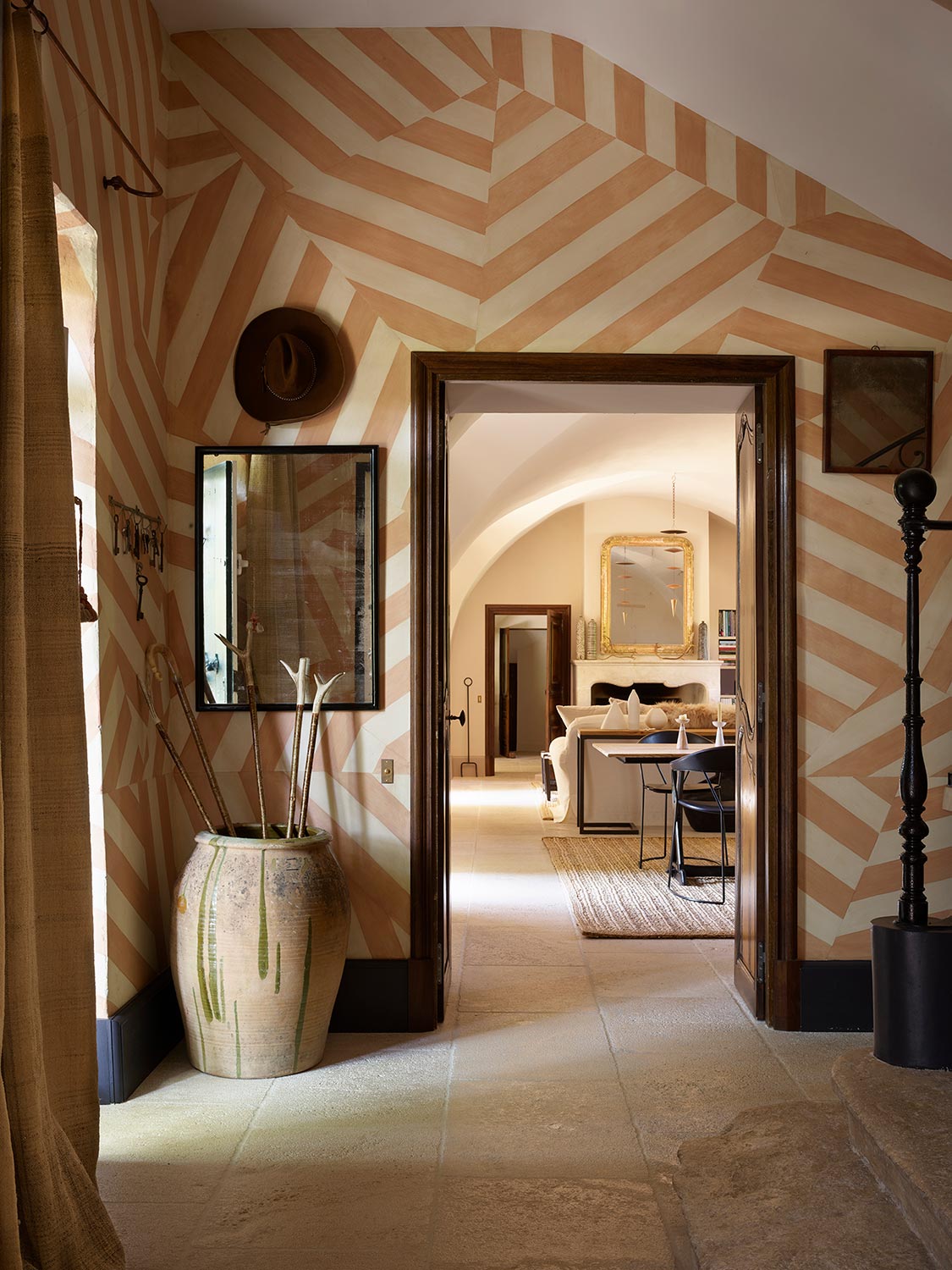 Photo credit Simon Upton
Lucy's Provencal project began tentatively with moving existing pieces of furniture from room to room.  Some 10 years later she has helped with the decorating and design of every house the family have lived in since.  The most dramatic change in the Provencal house was the striped mural on the staircase, inspired by Bedouin tents.  "I was taken by the contradictory idea of softening the central hard spine of the building with a geometricised representation of fabric".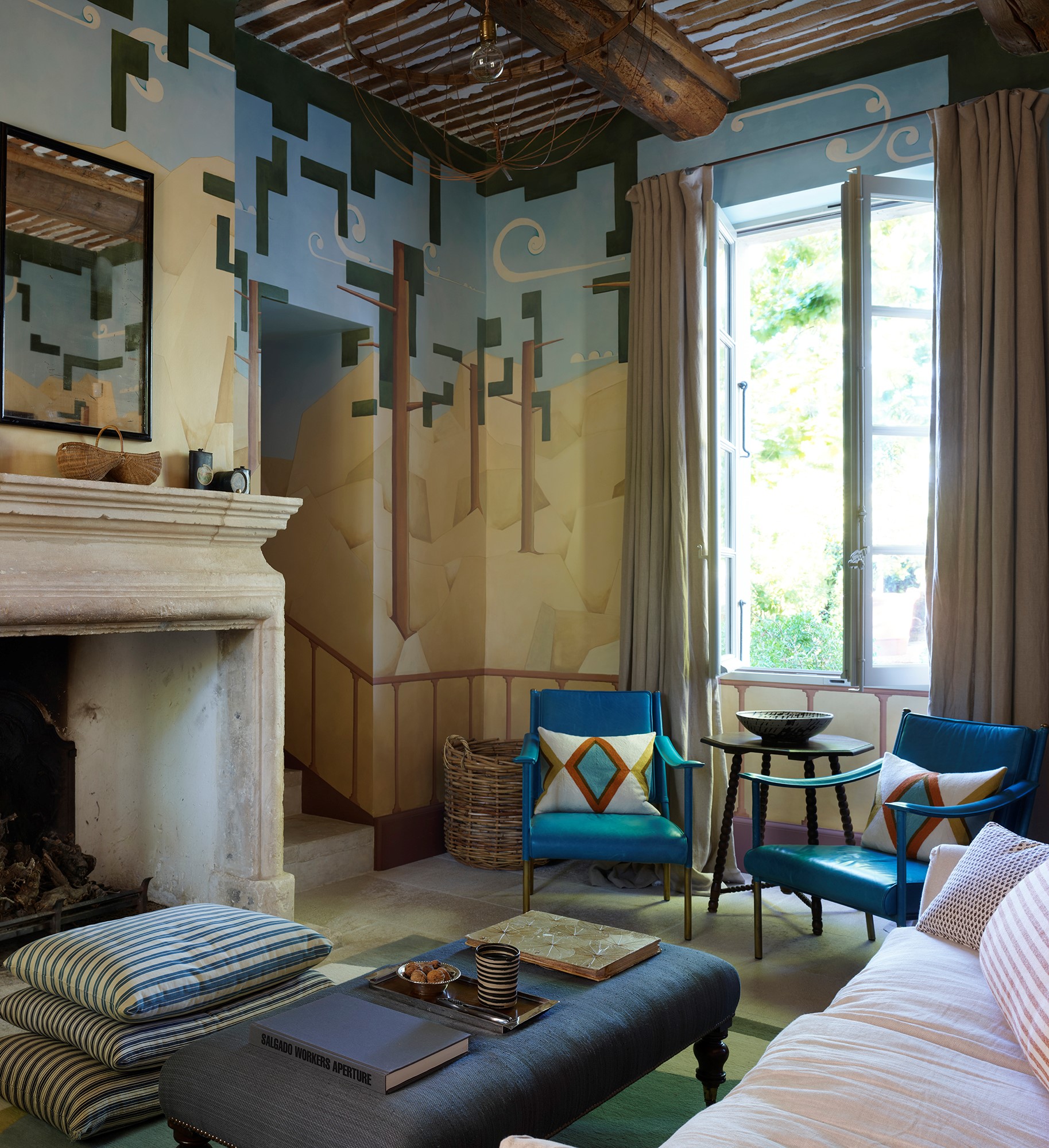 Photo credit Simon Upton
The heavily beamed ceiling in this narrow room felt very oppressive when the walls were white, but once the painted landscape was added the room became more balanced. It's now a much loved cosy family games room complete with roaring fire.  Her clients have noted "A great interior designer can inspire you to expand your horizons and come up with something in keeping with what you hoped for, but so much better than you could have imagined.  And that is very much what we have found with Lucy. I can't believe we're living in a house this beautiful. But it feels like home."
Thank you to House & Garden, and to Farrow & Ball who sponsored this award.