THE FINISHING TOUCH: TASSELS AND TRIMMINGS WITH BRIAN TURNER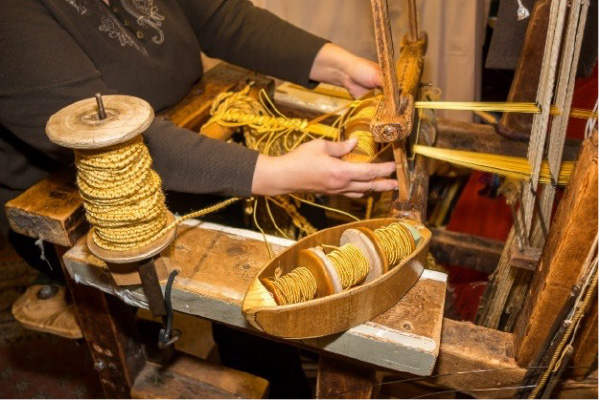 This Craft Week, Sibyl Colefax & John Fowler will host passementerie-making demonstrations alongside an exhibition of Brian Turner Trimmings exquisitely crafted finishing touches at its Pimlico Road showroom.  Synonymous with the English country house aesthetic for nearly a century, crafts and craftsmanship have been at the heart of Britain's longest established decorating firm since its earliest days.  "Our look is relaxed, inviting, deeply comfortable and entirely personal.  Uniting each of our projects is our knowledge of crafts across all disciplines, from the newest up-and-coming makers to centuries-old specialists.  Established in 1899 by the current owner's grandfather, Brian Turner Trimmings is one such company" explains Philip Hooper, joint Sibyl Colefax Managing Director and House & Garden's Interior Designer of the Year 2020.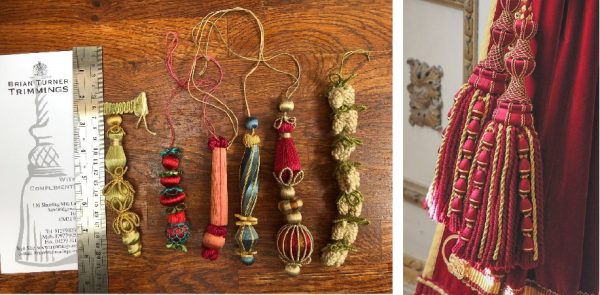 "Turner Trimmings inspired us all when its East End workshop appeared in the second issue of World of Interiors back in 1981.  Brian has continued the family tradition and his handmade tassels, fringes and braids have a place in our interiors 40 years later.  I believe it is our responsibility as designers to support and resurrect the skill of craftsmanship, and it pleases me enormously to see new generations of designers rediscovering the pleasure of working with artisans producing bespoke passementerie.  At Sibyl Colefax & John Fowler, it is our understanding and endorsement of these skills that allow us to create our uniquely crafted interiors" finishes Hooper.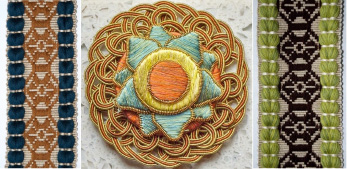 The Finishing Touch: Tassels and Trimmings with Brian Turner at Sibyl Colefax & John Fowler
At the Pimlico Road showroom 9th – 13th May 10am – 5.30pm and 14th May 10am – 3.30pm
No tickets required
Sibyl Colefax & John Fowler showroom:
89-91 Pimlico Road, London SW1W 8PH
Tel: 020 7493 2231