BELVOIR CASTLE
IN COLABORATION WITH DE GOURNAY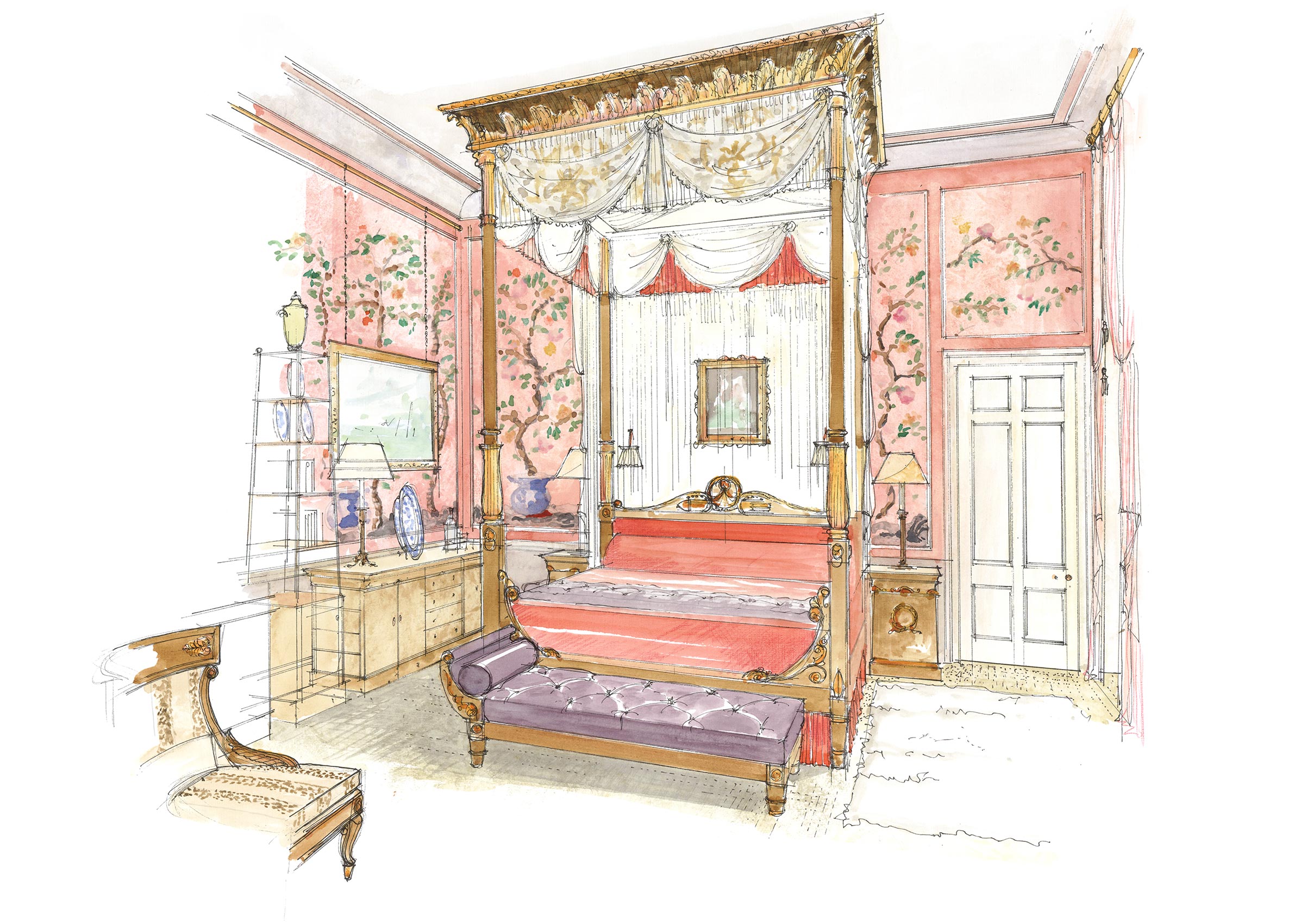 Watercolour by Philip Hooper
Belvoir Castle, the seat of the Duke and Duchess of Rutland for over 500 years, is one of England's grandest stately homes. Perched on a hill in bucolic countryside, the castle is renowned for its exquisite collection of antique Chinese wallpapers dating back to the late 1700s.
Following a chance meeting between the Duchess of Rutland and one of the de Gournay directors, work began on the ambitious project to faithfully decorate one of the state bedrooms alongside its anteroom.
After an extensive search of the Belvoir Castle archives, a previously planned but unrealised colour scheme for the room – in Apricots and Blues – was unearthed, inspiring a fresh new palette for the de Gournay wallpaper.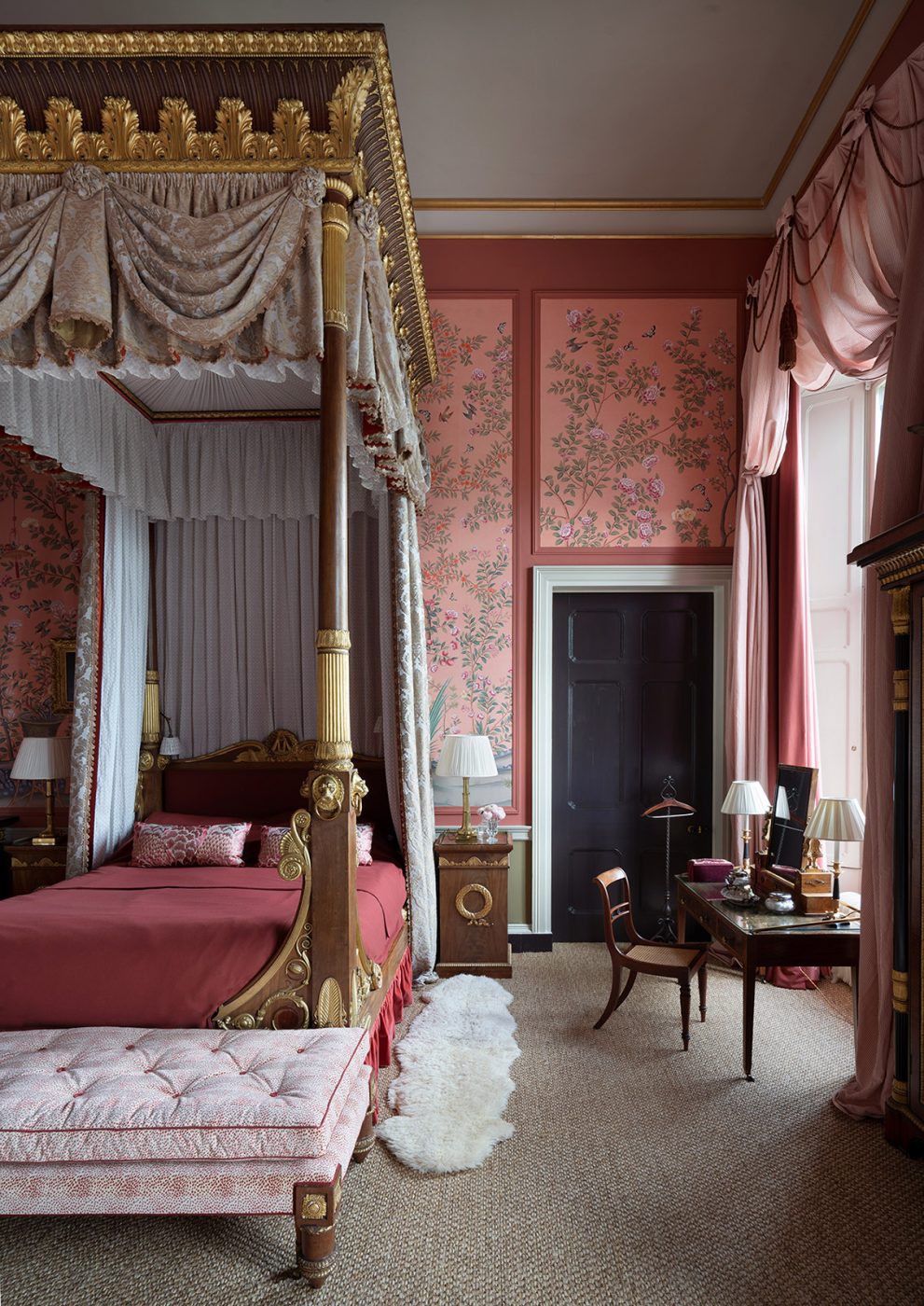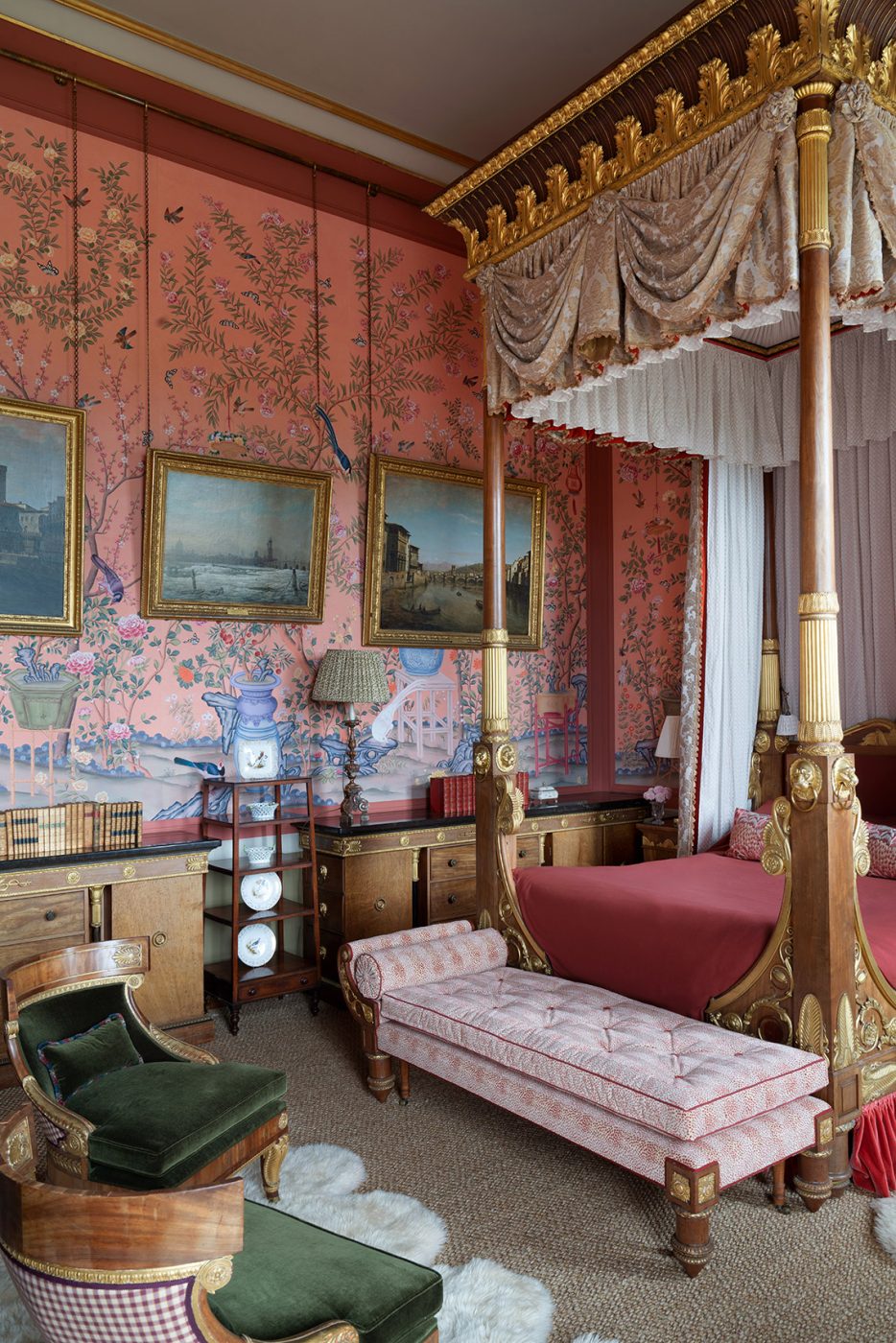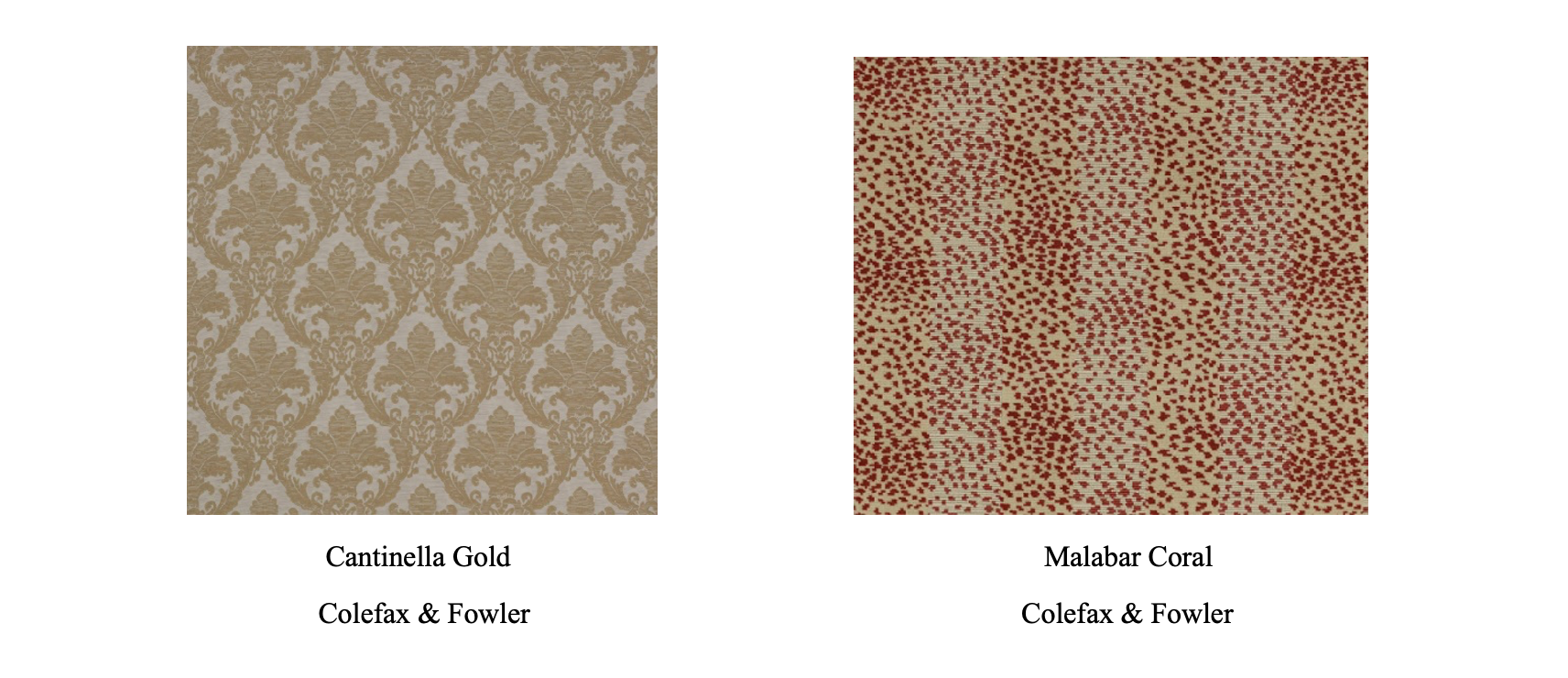 An interior designer was essential in order to best interpret a scheme of such history and scale: a firm with the requisite expertise to bridge traditional concepts and contemporary expression. As authorities of English country house style for almost a century, Sibyl Colefax & John Fowler – officially the longest running design firm in the UK – were a natural choice. The combined talents of Emma Burns and Philip Hooper thus gave wing to a revived interior – a masterful composition of expert craftsmanship and traditional skills while injecting fresh character and charm.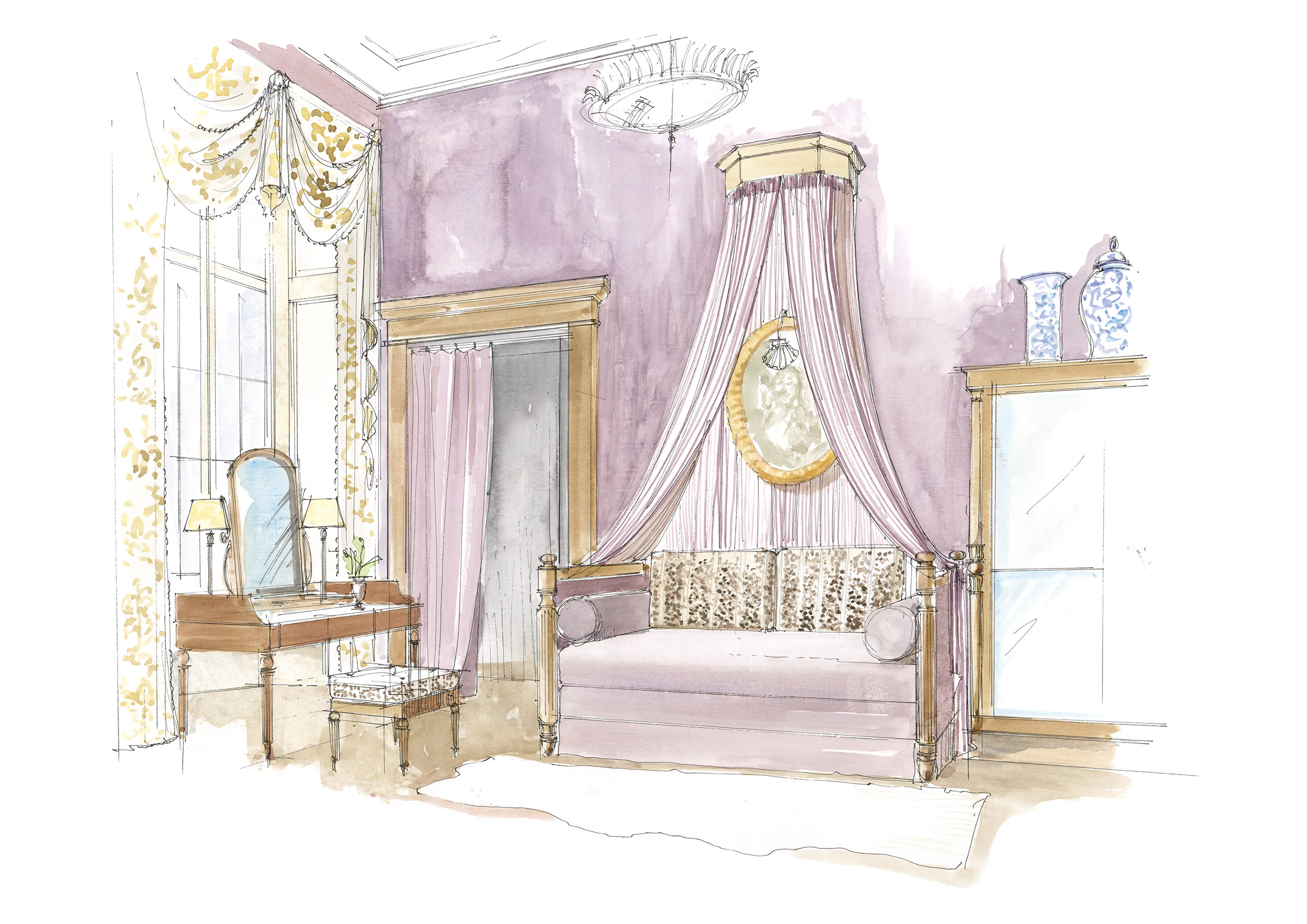 The Anteroom painted by Philip Hooper
A project of such calibre called upon the skills of multiple other brands, each an authority in their field of product. As well as the use of their own Sibyl Colefax & John Fowler fabrics, Colefax & Fowler was the other obvious source for the remaining textiles, with Burns and Hooper delving into the company's extensive collections for the additional upholstery, soft furnishings and drapery. The combined strengths of de Gournay's technical expertise and the castle's fascinating heritage has resulted in a unique and striking revival of one of Europe's greatest decorative legacies, a masterful showcase to be admired by future generations just as the 18th century examples are revered today.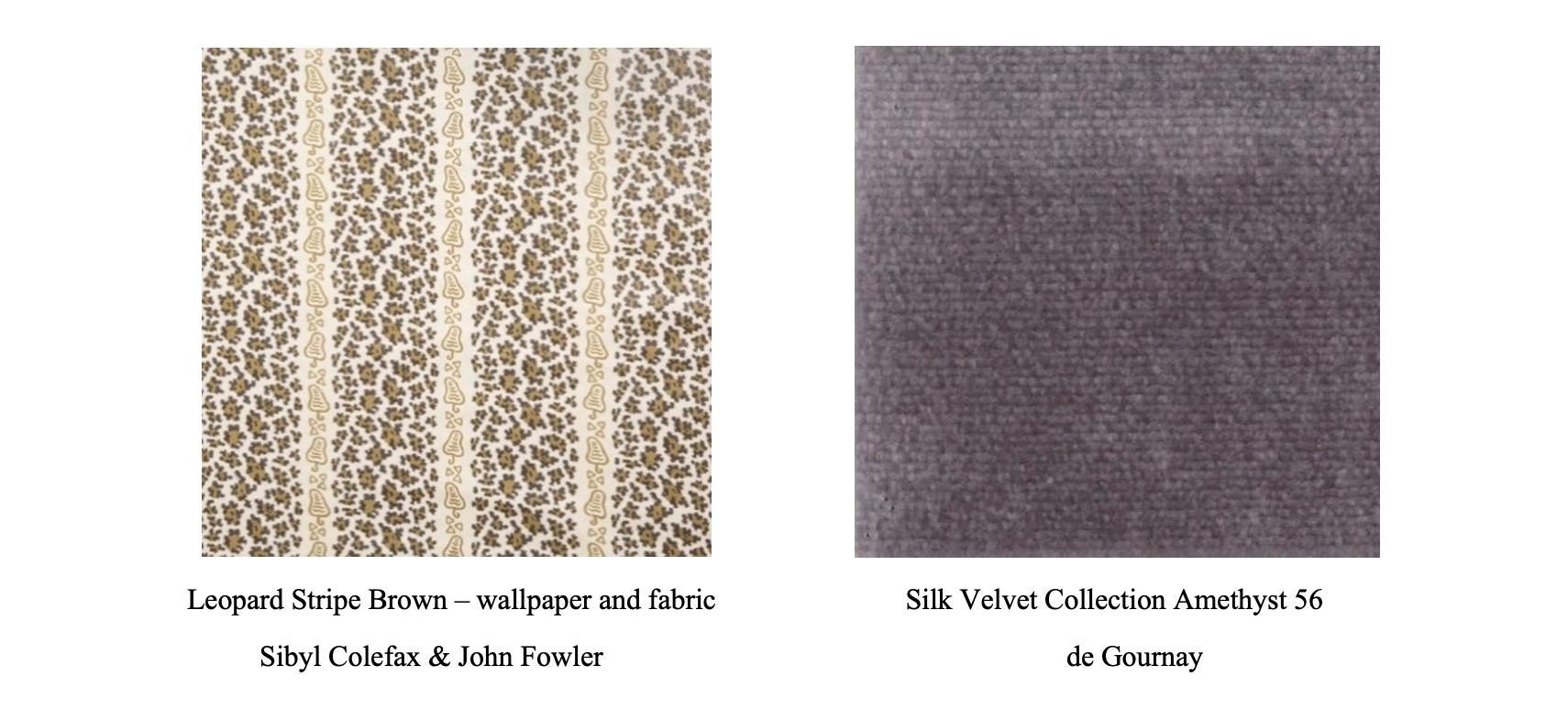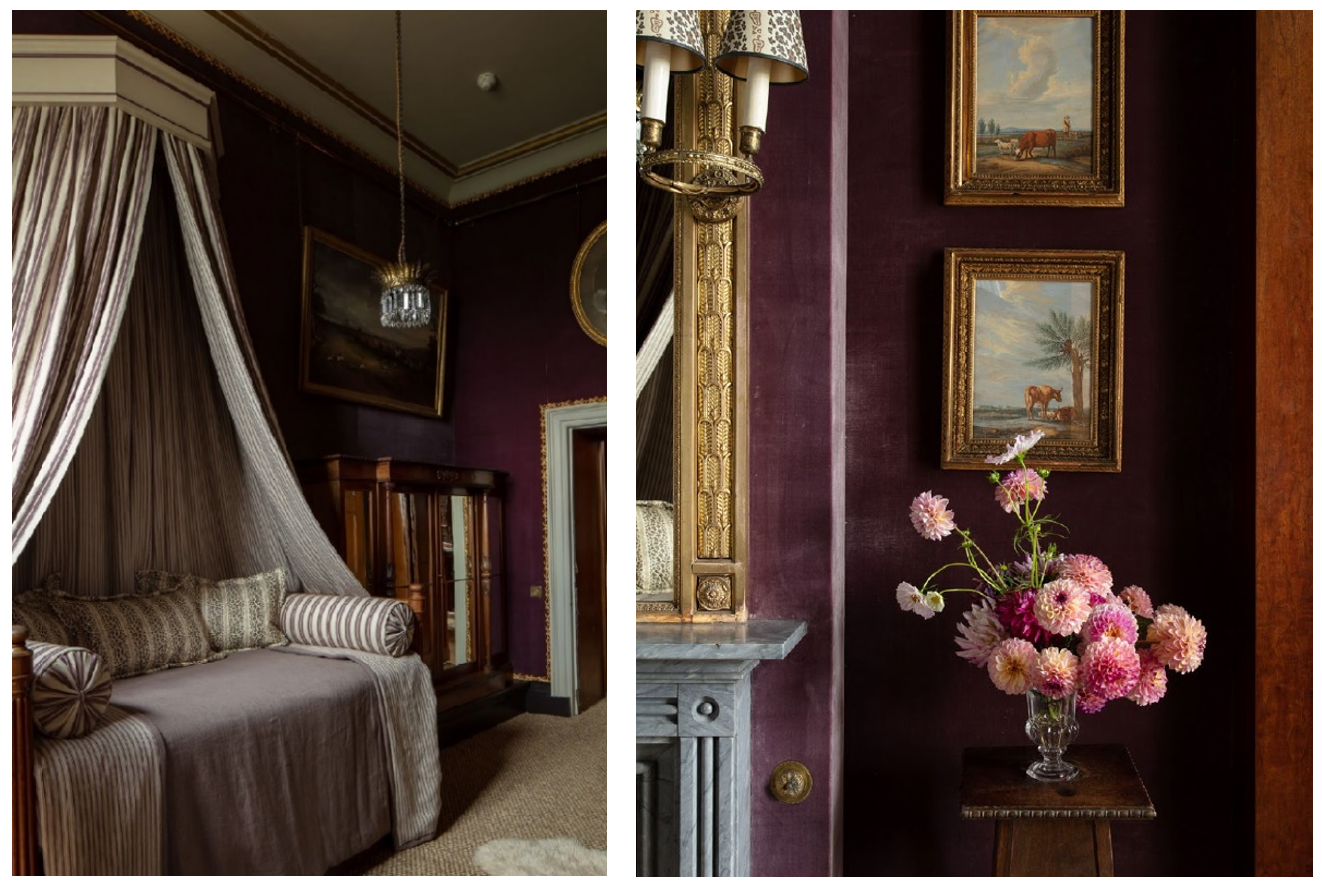 For more information on Belvoir Castle please see www.belvoircastle.com
For more information on de Gournay please see www.degournay.com