Sibyl Colefax & John – The Ottoman Room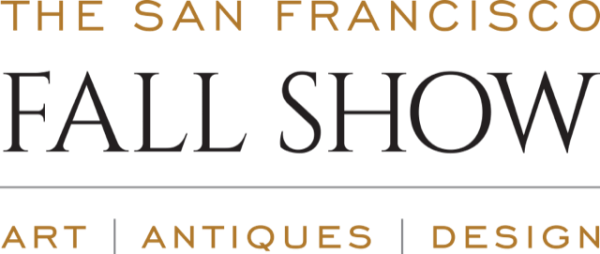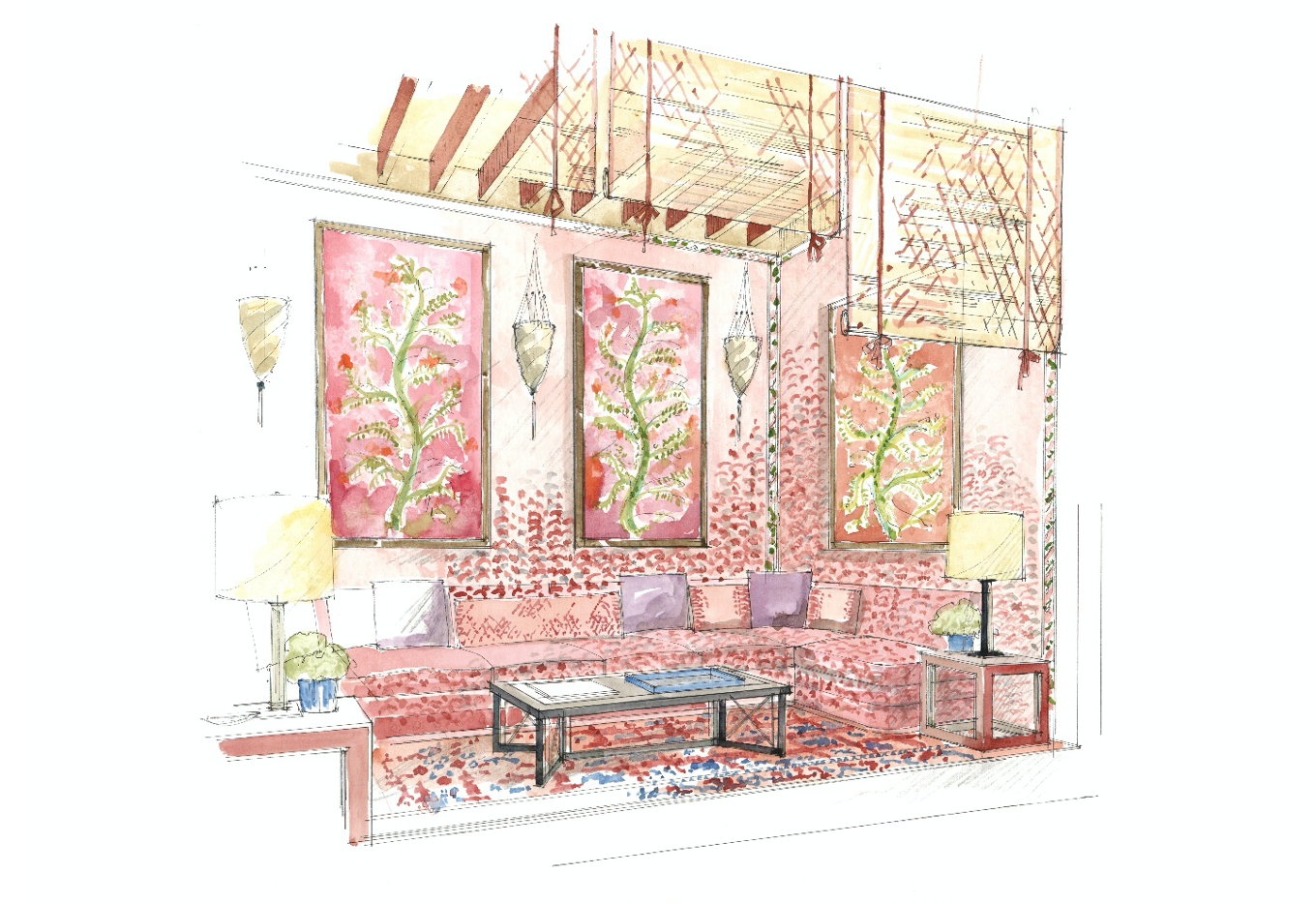 The San Francisco Fall Show is the leading international art, antiques, and design fair on the West Coast. Founded in 1982, the show features over 50 of the top dealers from around the world, offering for sale an extraordinary range of fine and decorative arts representing all styles and periods, including paintings, furniture, precious metals, ceramics, jewellery, rugs, books, ethnographic art, and objets d'art.
After a two-year hiatus, the show returns in person for its 40th anniversary – their Ruby Jubilee.  For this the show will embrace all shades of glorious red, celebrated in cultures around the world.
The Grand Entry Hall will feature four designer vignettes sponsored by de Gournay and created by prominent designers and members of the show's Design Council, each incorporating de Gournay designs.
In the Sibyl Colefax & John Fowler vignette, Joint Managing Directors Philip Hooper and Emma Burns have chosen to use de Gournay's bespoke Pomegranate motif wall panels.
"De Gournay's beautiful appliqué work, Fyodor, was the catalyst for our scheme for the San Francisco show.  Fyodor is a pattern of trailing fronds of foliage dotted with ripe pomegranates and prettily perched birds, hand embroidered in its entirety on a velvet ground. Composed of appliqué fabrics, stiff gold wire, silk thread and gem beads, it is inspired by a costume worn by famed Russian opera singer Fyodor Chaliapin in a 1908 play by Aleksandr Golovin." say Emma Burns and Philip Hooper.
"The Ottoman Room sees a low divan wrapping around the sides and back of the vitrine, upholstered in the same rich red Cowtan & Tout weave as the walls and as a playful nod to Persian carpets, we've used Colefax's Perseus linen on the floor to read as a rug.  To inject perspective and depth, chik blinds will hang at different levels along the front, overstitched in red threads. Four pieces of the appliqué work will hang on the upholstered walls whilst the border will be used to form panels to 'trap' the work. The divan will be piled high with embroidered and appliquéd cushions all in shades of red with an injection of green to create a room of rich jewel-like tones,"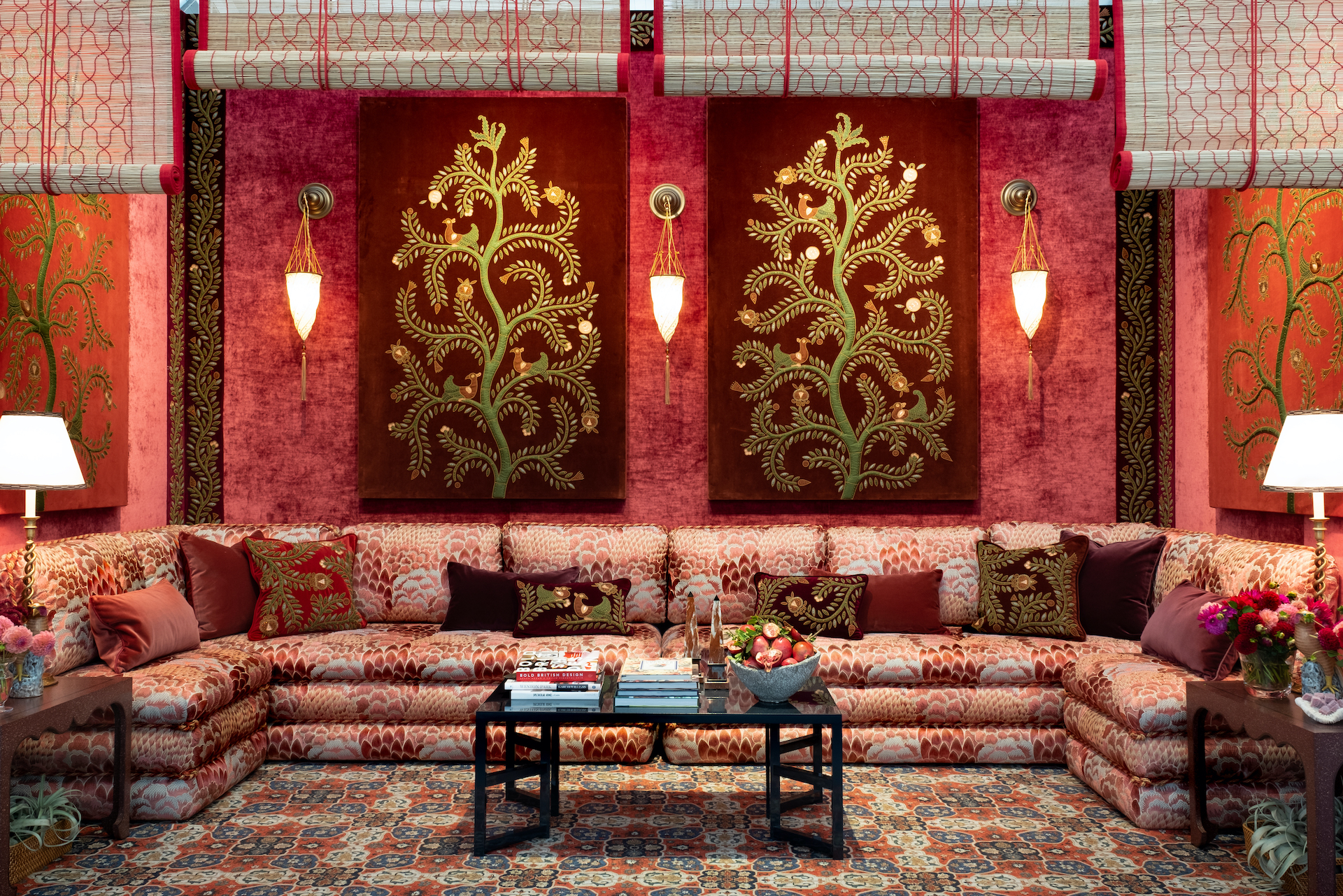 For more information on the show and tickets please go to https://sffallshow.org/