Style File: 10 glorious projects by the team at Sibyl Colefax & John Fowler
Founded in the Thirties, this legendary firm is synonymous with layered, perfectly executed English design. See all the projects in the House & Garden archive by Sibyl Colefax & John Fowler's decorators here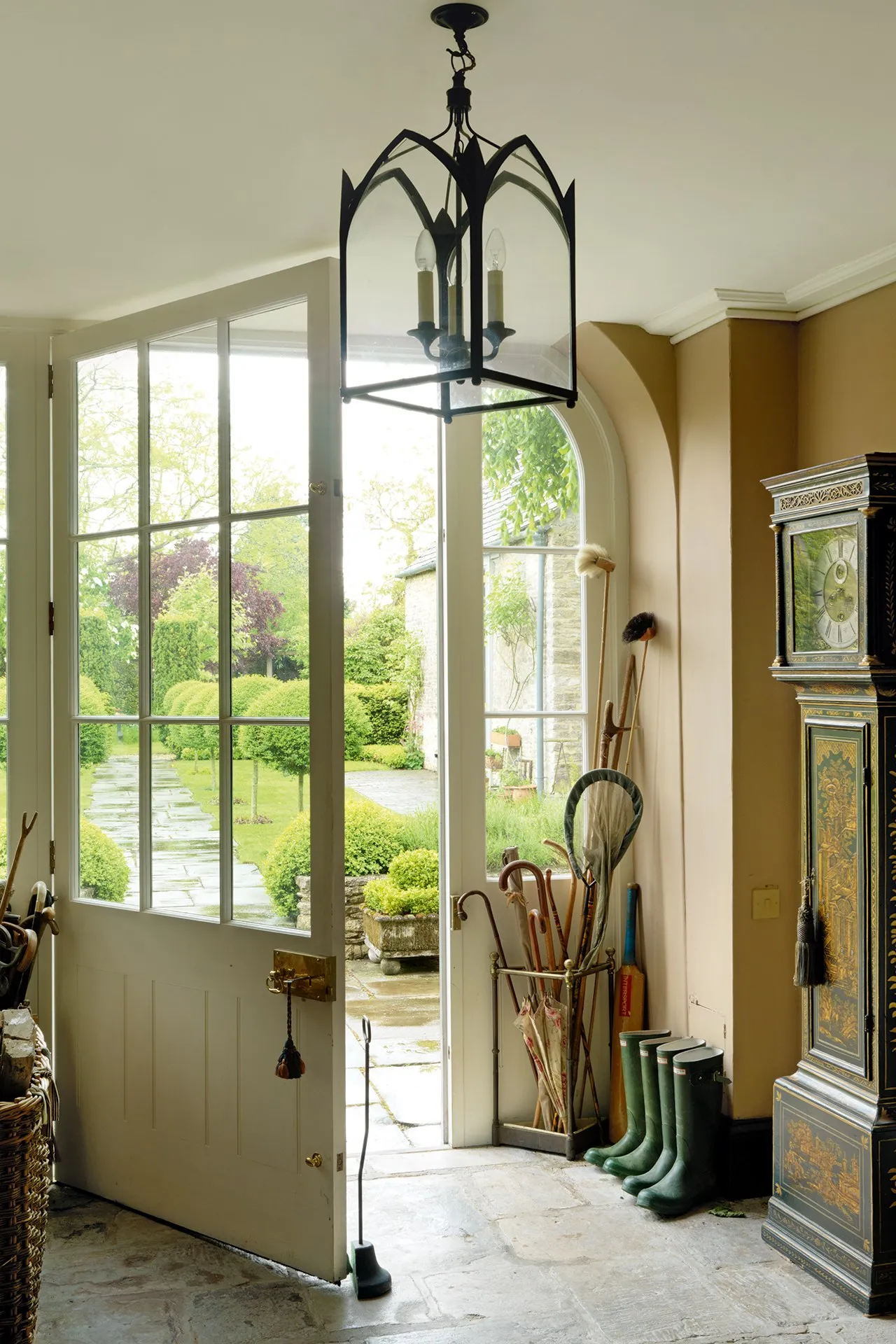 From stately country homes to modern city apartments these interior designers have mastered all – Style File: Sibyl Colefax & John Fowler on HOUSE by House & Garden – Simon Brown
After losing most of her fortune in the Wall Street crash, the resourceful Lady Colefax began to decorate professionally, using her formidable address book for contacts and clients. She purchased the decorating division of an antiques dealer in Mayfair and established Sibyl Colefax Ltd in partnership with Peggy Ward, the Countess Munster. When Peggy decided to retire, the designer John Fowler was taken on as a partner and managed the business – thus was born the decorating giant Sibyl Colefax and John Fowler.
In 1944, the business was sold to the famous twentieth-century tastemaker Nancy Lancaster. She is often credited with crystalising, if not exactly inventing, the English country house look alongside John Fowler. She introduced American luxury to the small stately homes she decorated for herself – heating, carpeted bathrooms – ensuring that comfort became another characteristic. She famously advocated having "something a little bit ugly" in every room, and described decorating as "a bit like mixing a salad", recognising that a degree of informality promotes relaxation – no one enjoys feeling that their presence is a blot on the immaculate landscape.
As for Fowler, he summarised his own design philosophy thus: "I like the decoration of a room to be well behaved but free from too many rules; to have a sense of graciousness; to be mannered, yet casual and unselfconscious; to be comfortable, stimulating, even provocative, and finally to be nameless in period – 'fantaisie' expressing the personality of the owner." It's not too difficult to see how his design style would have dovetailed with Nancy Lancaster's.
Based on Mayfair's Brook Street since 1944, the company eventually made a historic move to new Pimlico Road headquarters in September 2016, announcing that "the change of location brings fresh inspiration and a new lease of life…A new era has begun." The much-loved Brook Street location was a design hub, the most striking sight being the famous yellow room, with its lacquered buttercup walls and three pairs of massive curtains hung about with passementerie; a shrine to decorating, and an emblem of Sibyl Colefax and John Fowler's grandest classical style.
The current designers working under the legendary name include Wendy Nicholls, Emma Burns, Philip Hooper, Roger Jones, and Lucy Hammond Giles,, all with distinct styles that fit snugly under the traditional yet innovative ethos of on of modern history's most famed design firms.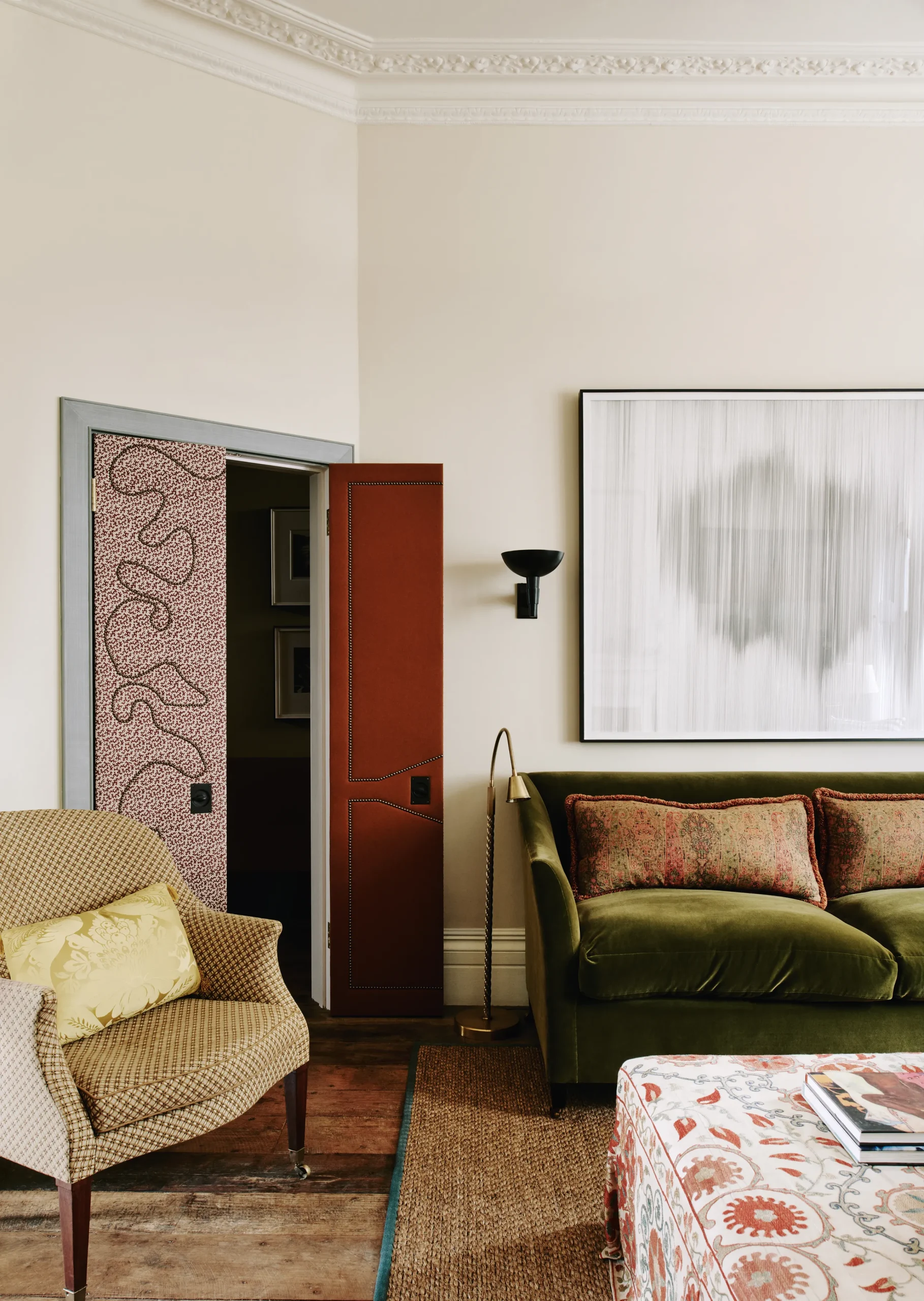 Michael Sinclair
Decorative details have been cleverly combined with practical elements by interior designer Lucy Hammond Giles, Associate Director at Sibyl Colefax & John Fowler, to transform a classic Victorian house in west London into a pleasingly distinctive but eminently comfortable family home.
In the drawing room, the double doors are covered in plain 'Tipi' wool mix from Pierre Frey and Sibyl Colefax & John Fowler's 'Seaweed' linen, which set off armchairs in its 'Fleurette' cotton and a sofa in Rose Uniacke's moss velvet.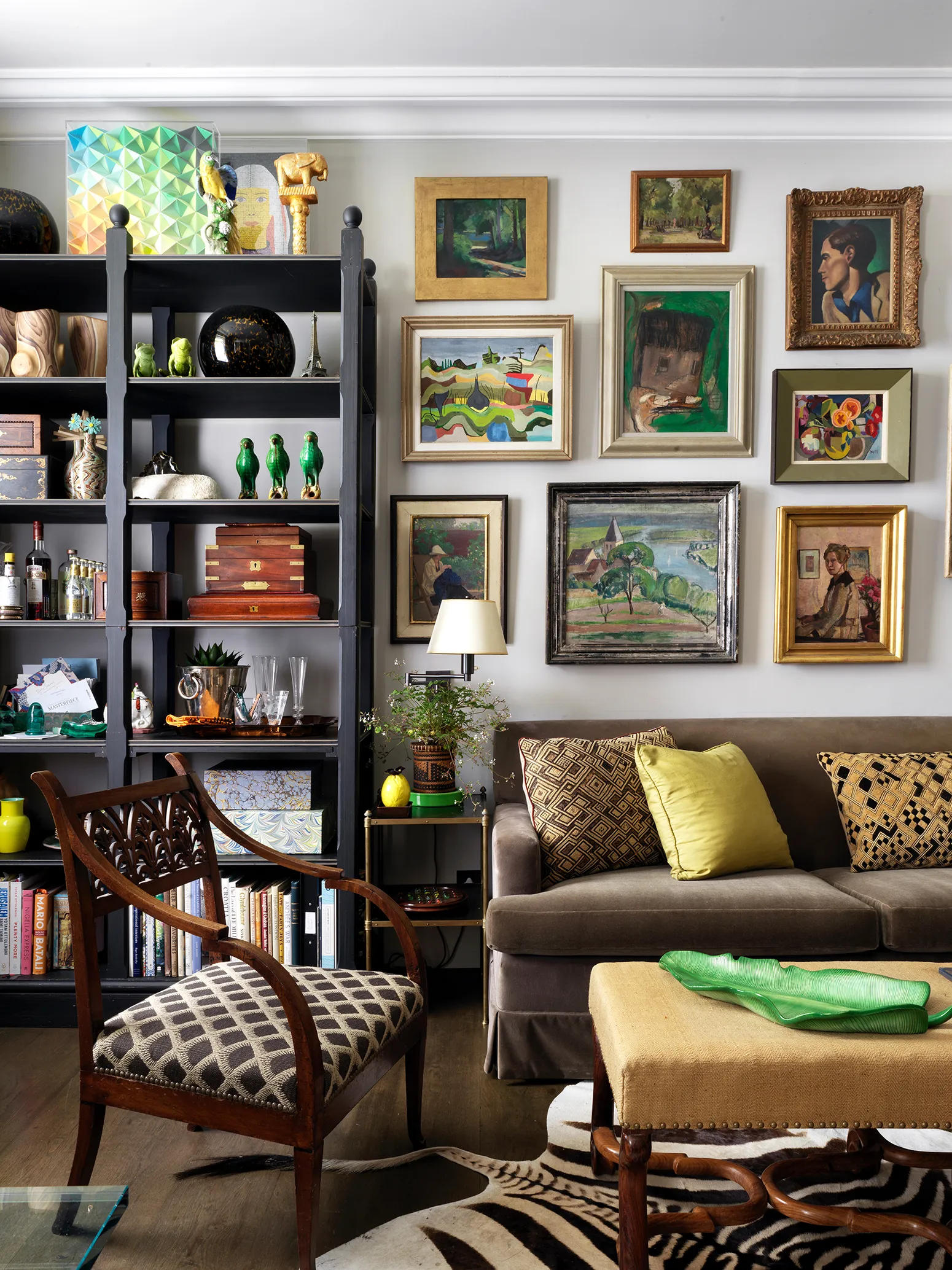 Simon Brown
Sibyl Colefax & John Fowler Managing Director Emma Burns' London flat is the ideal pied-à-terre – richly decorated yet smart, efficient and full of clever solutions for small spaces.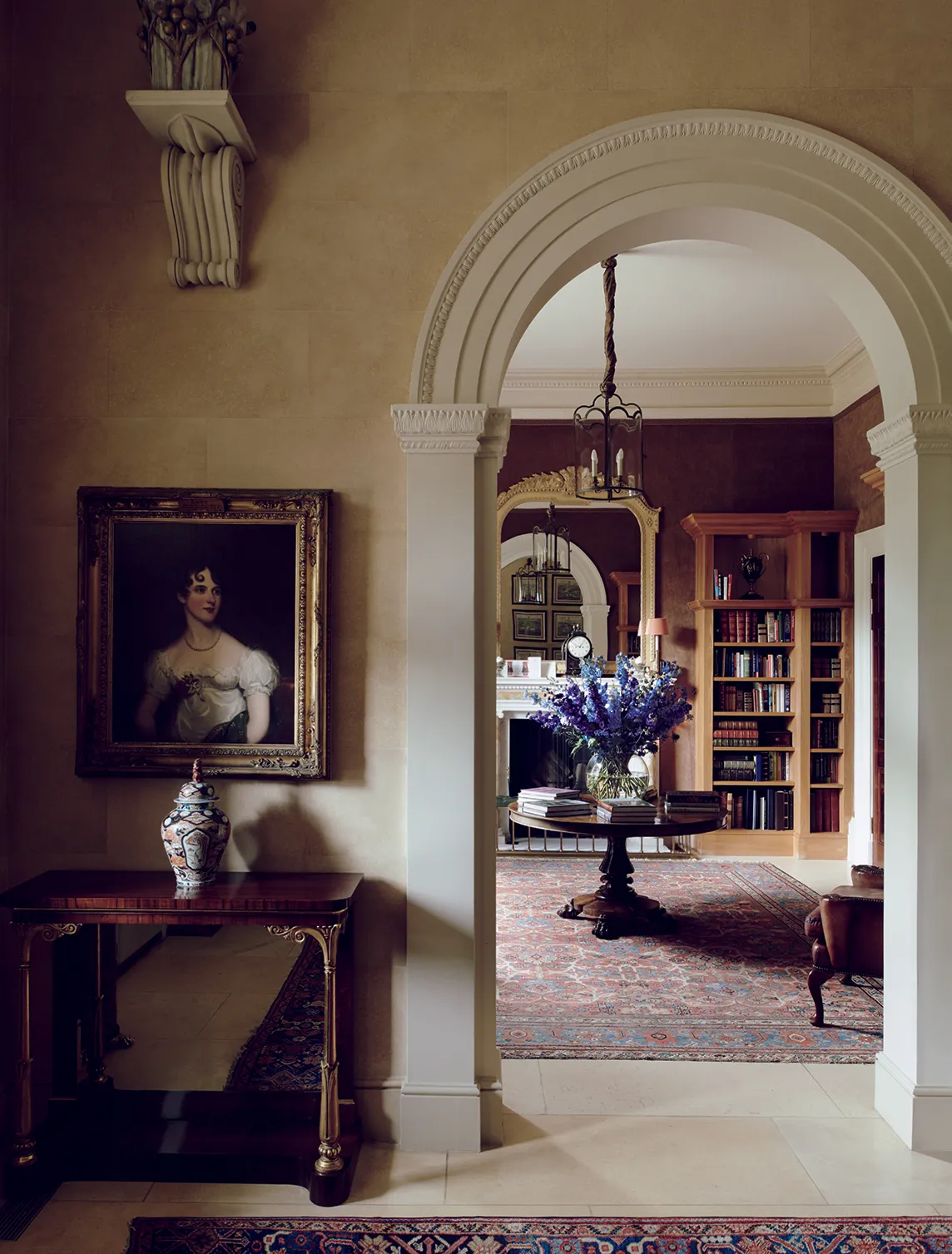 Michael Sinclair
Interior designer Philip Hooper's masterful blend of the classic and contemporary has given this late-Regency house in Hampshire a greater sense of harmony and dignity. When the present owners bought it 19 years ago, it had been restored, but needed a little more character. 'The house has good bones, so the initial work was about giving back its dignity and sense of respect – unpicking bits that were not right, and putting back the missing architecture – but not necessarily returning it to when it was built, more a question of making it comfortable to live in again.'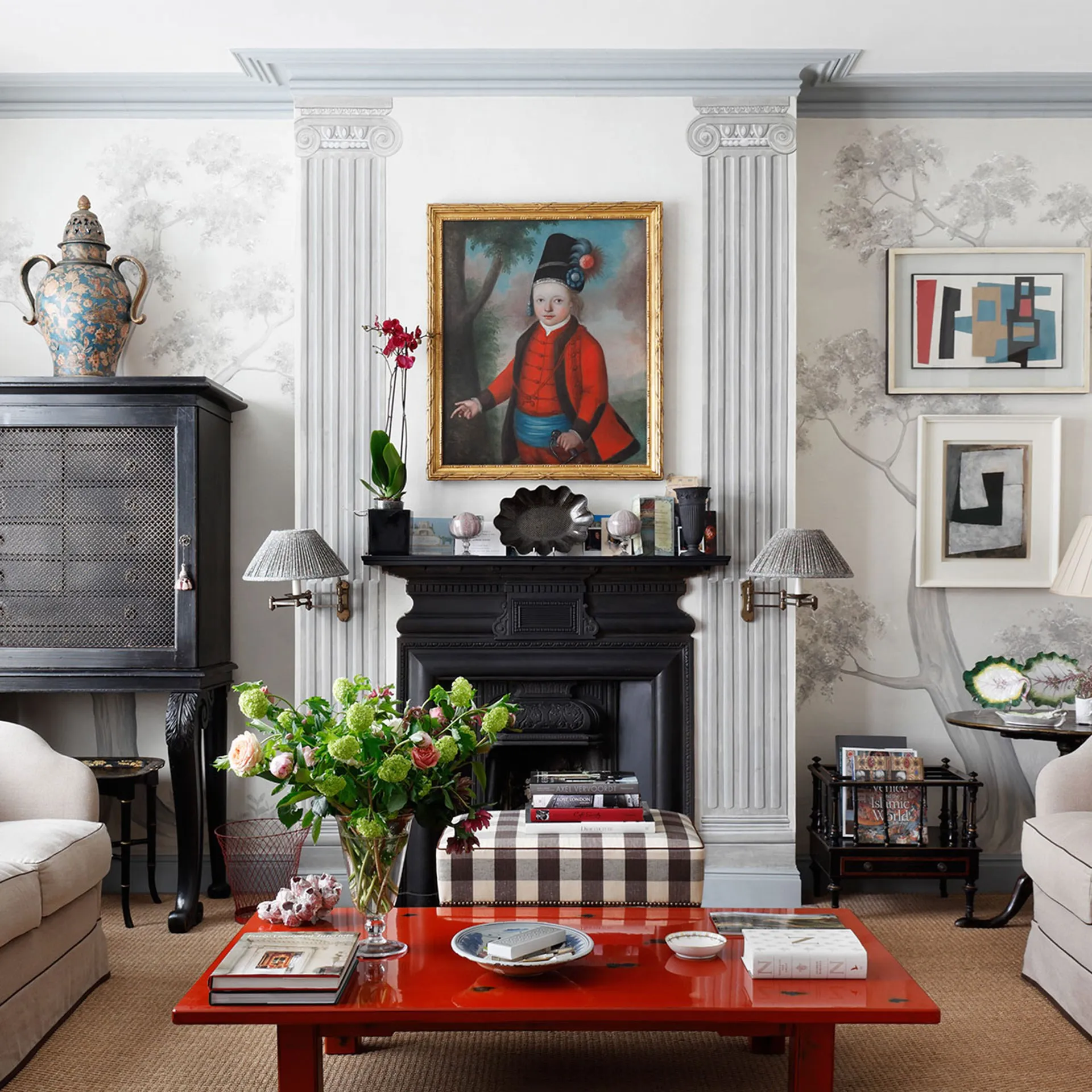 Alexander James
After over 40 years at Sibyl Colefax & John Fowler, Wendy Nicholls is clear about what makes a good interior, and the decoration of her London flat reflects the style she has honed both personally and professionally.
'Every weekend, without fail, our gang of chums visited country houses. We went to every single one in England – National Trust and other historic houses. We got ourselves into everything. We even bunked each other up through the windows of condemned houses, and had tremendous laughs and larks.'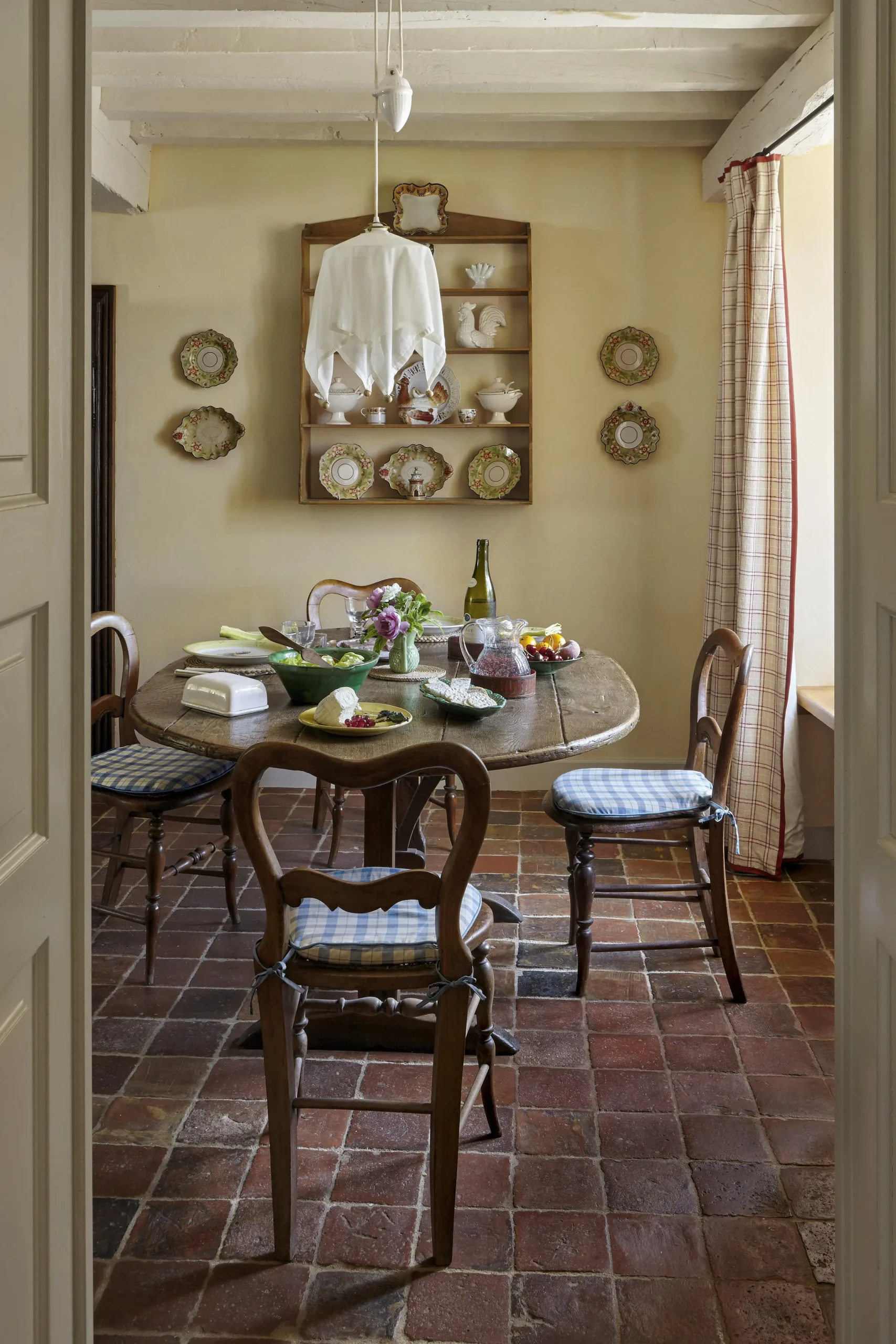 Gavin Kingcome
Upon retiring from Sibyl Colefax & John Fowler after a glorious 50-year career there, decorator Imogen Taylor took on a personal project – transforming a house for herself in a picturesque Burgundy village. Filling it with furniture left to her by John Fowler and beautifully crafted details, she has cast her spell over a simple French house.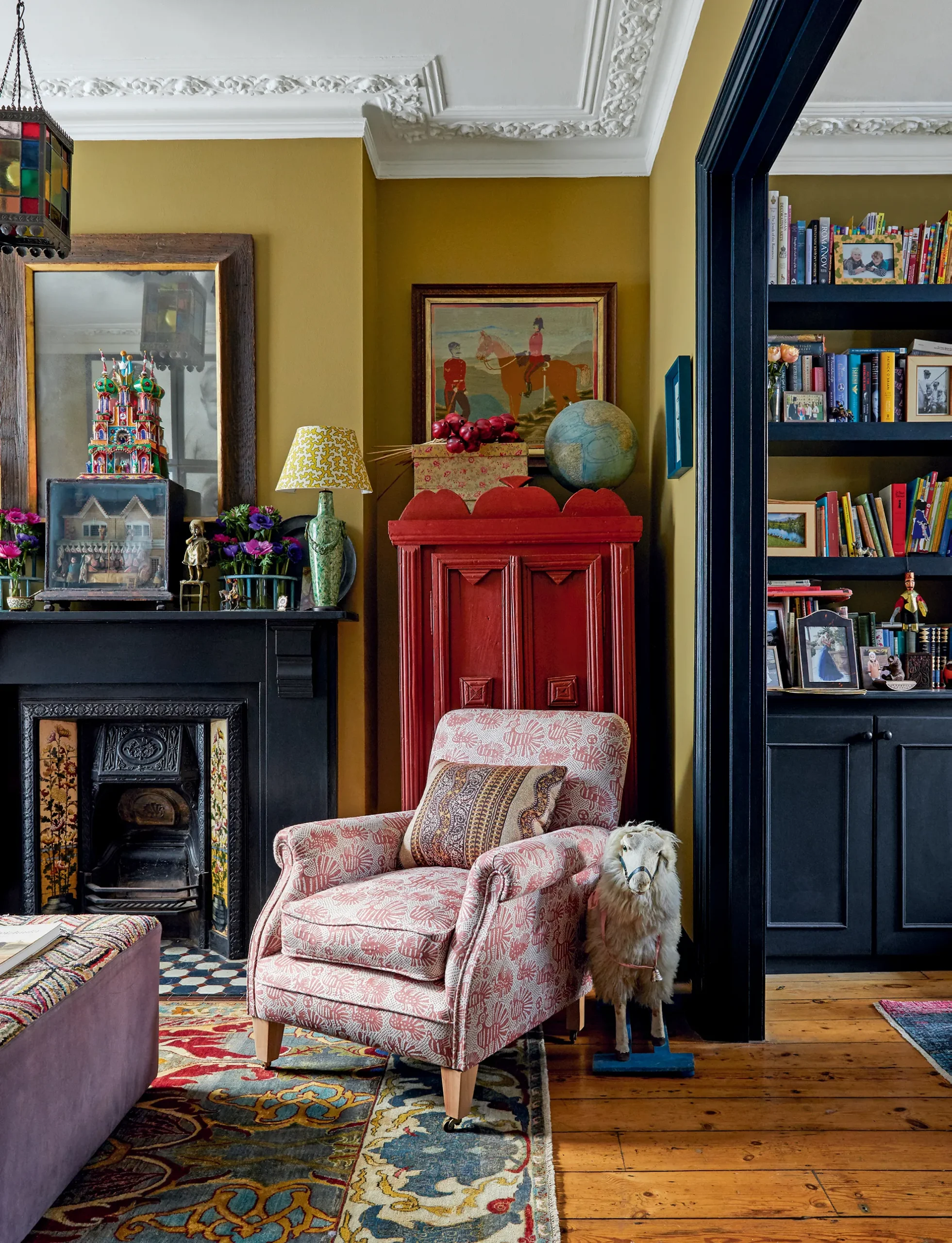 Paul Massey
After having to leave her house in Chelsea, Alexandra Tolstoy has established a new base in London for her family and a workspace, which she has filled with furniture, textiles and folk-art pieces that celebrate her Russian heritage and travels in Central Asia. Supporting Alexandra was Emma Burns of Sibyl Colefax & John Fowler: 'She's brilliant and has decorated all my houses with me – as well as a yacht. Here she helped, as a friend, with advice on paint colours.'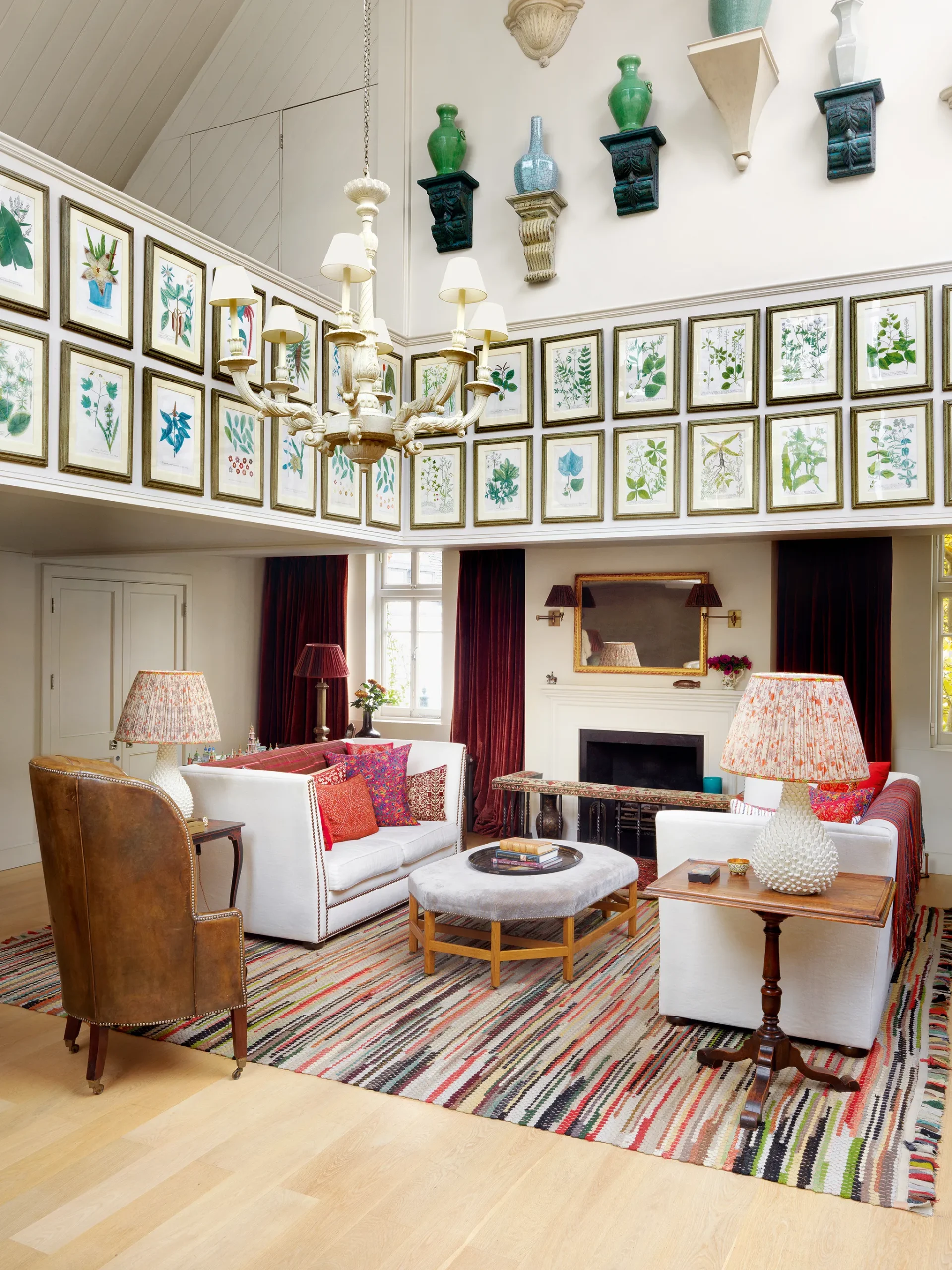 Simon Brown
Alexandra's former house in Chelsea was also decorated with the help of Emma Burns and former Sibyl Colefax & John Fowler decorator Daniel Slowik. Having found a kindred spirit in Daniel to help furnish her house, Alexandra turned to Emma to help with the decoration. One of Emma's great strengths is an ability to interpret her clients' taste rather than to impose a look, and so a happy collaboration began.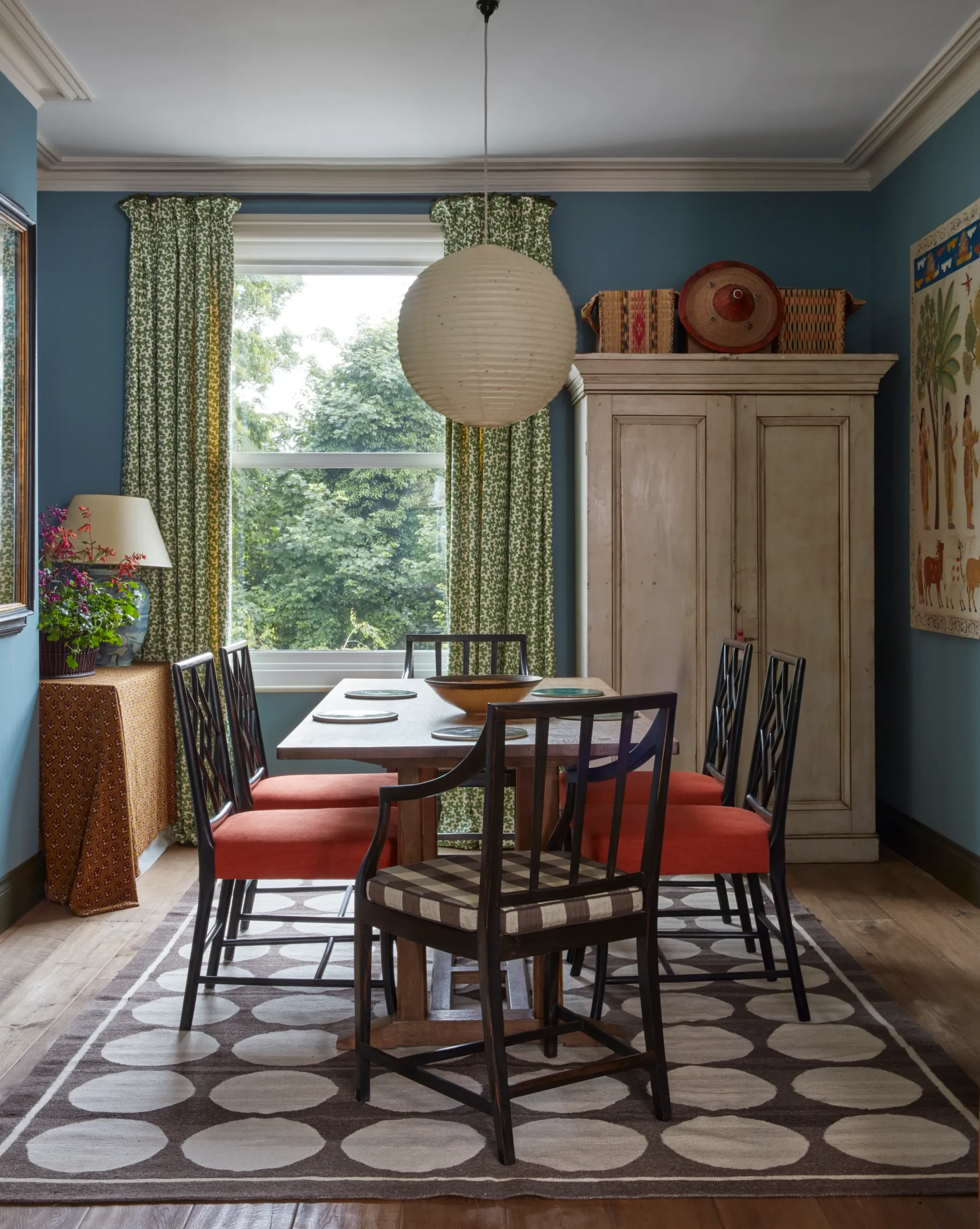 James McDonald
As well as the eight senior members of the decorating team, Sibyl Colefax & John Fowler also has a large team of more junior decorators, including Chloe Willis, who works on Wendy Nicholls' team. Her own London house achieves a wonderfully comfortable country house feel despite being in the city.
From her mother she learned the importance of all those pragmatic, behind-the-scenes decisions – "the placement of a side table, the space around objects,"– which as she says, "make a room flow, and easy to live in."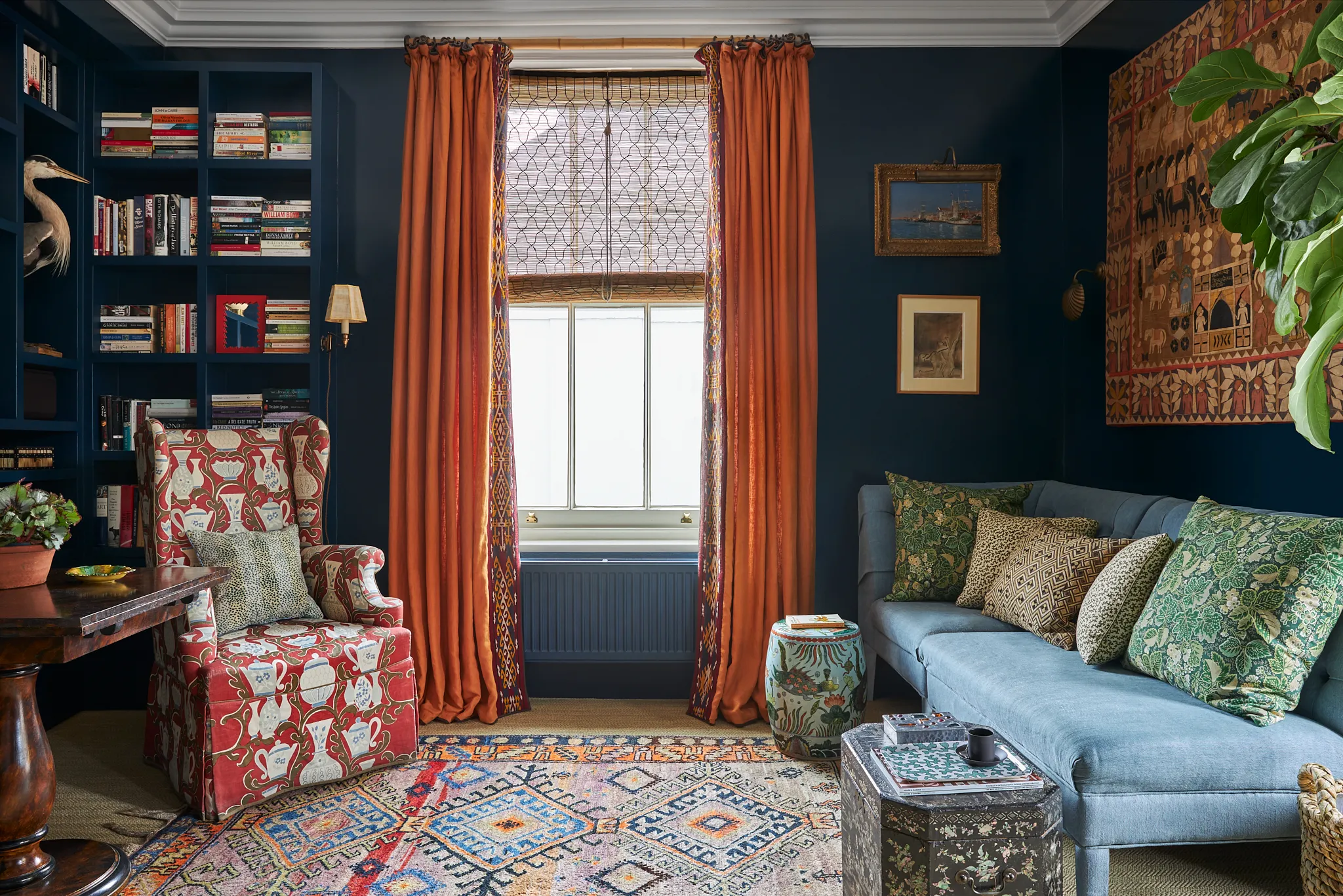 Boz Gagovski
A senior interior designer at Sibyl Colefax & John Fowler, Lucy Mayers has wrought an impressive transformation on her tiny Kensington flat, taking it from boring 'standard student rental fare' to a space full of personality and packed with surprises.
"You know how people always say that if you have a tiny space like a downstairs loo, you should go a bit mad with the decoration and make it into a jewel box? Well, I thought I'd just do that with this entire flat," she says.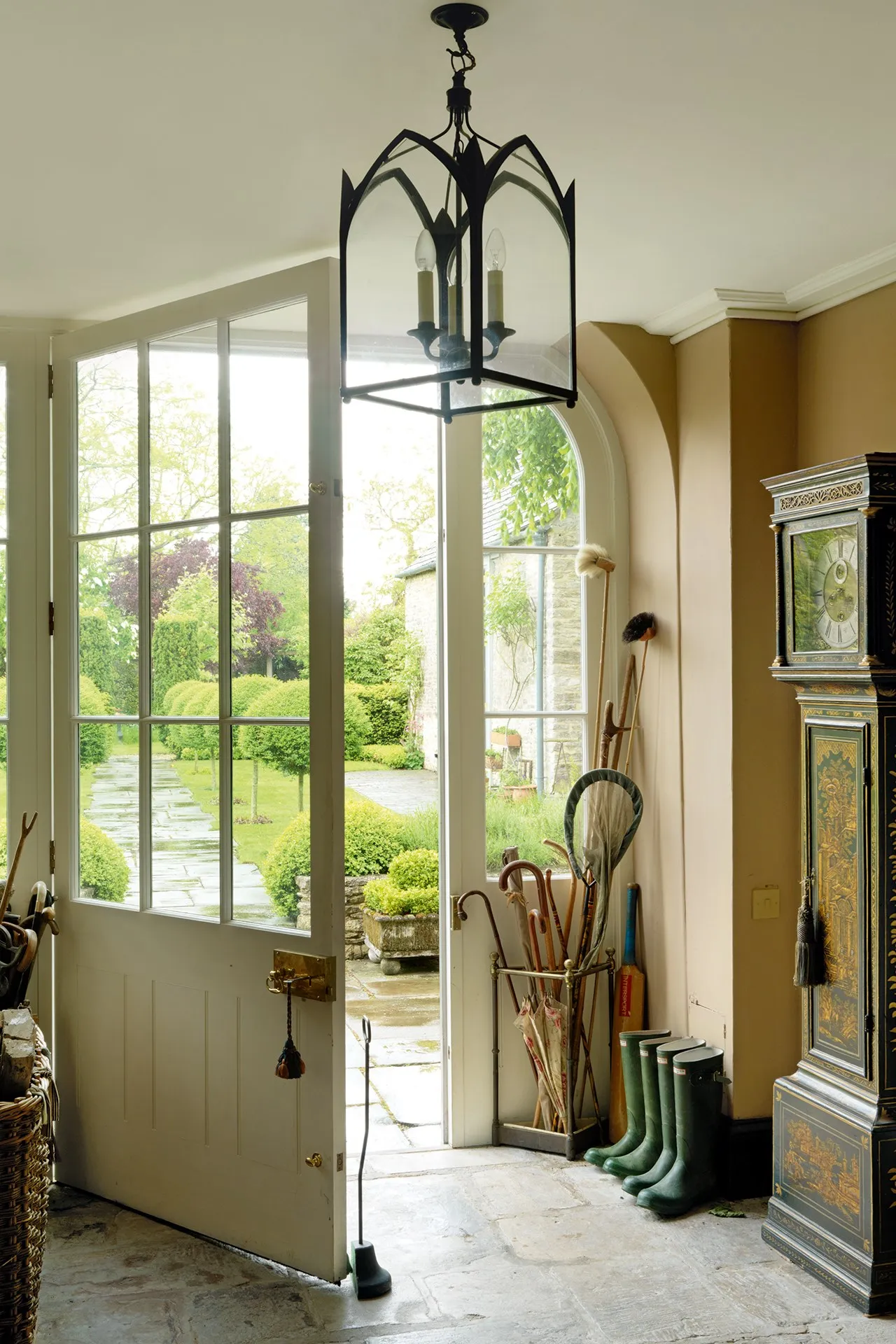 Simon Brown
Schooled in matters of taste by her mother, when Emma Burns inherited the former stables that her parents had progressively converted as a weekend retreat, she put into practice the principles that now guide her professional work as a designer. The lantern in the entrance hall is a discontinued design from Sibyl Colefax & John Fowler.